5km north of Ulcinj a bay called Valdanos lures with a nice beach and 17,000 olive trees. Following its call, some of us took a taxi for the short ride out and had a look around. The beach is nice but "sadly", after many months in Australia and Asia, it's hard to impress me on that front. The view inland was more unique for me.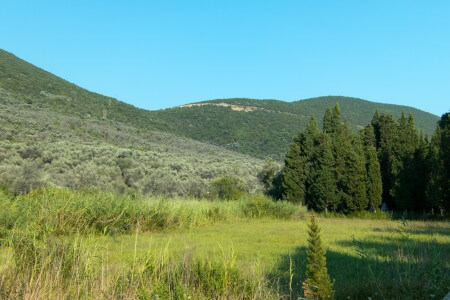 Not far from the beach an uphill leading road was promising nice views over the area. There was a sign saying "Stop" but it was nailed to a tree trunk resting on two rusty chairs. Didn't look like much.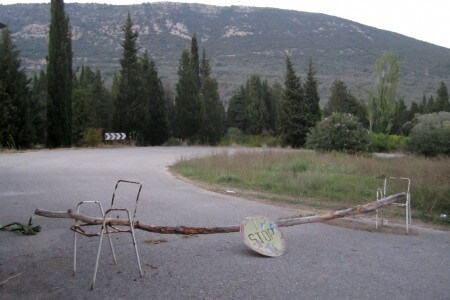 A few minutes in, an old map revealed that there used to be a camping ground many years ago.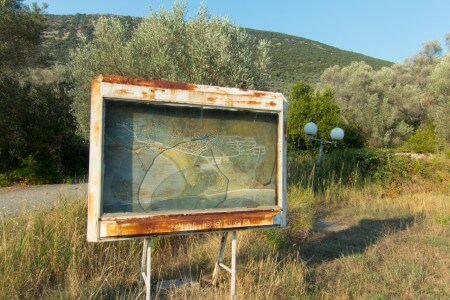 Hooked on the promise of a little discovery trip, we ducked under a barrier (they are only for cars, right?) and not much later saw some cabins hiding behind the olive trees.
Everything was in pretty good condition (abandoned, but good) and there were no signs of fire or destruction. Back in the days it must have been really nice out there.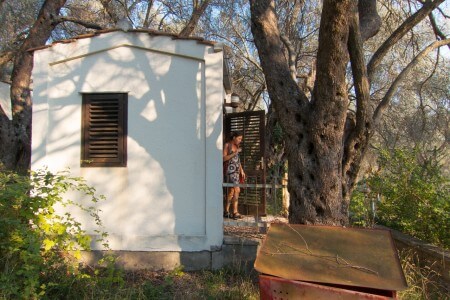 Venturing in a little further, we stumbled across the former first aid building. Looked a bit like people left in a hurry, files and some medical utilities were flying around. The last entries in the files were from August 2002 – guess they didn't reopen for the 2003 summer season.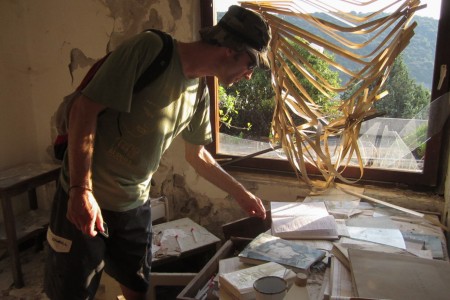 The place stretches quite far up the mountain and at some point the sun was announcing that it would be time for the way home soon.
On the way back to the exit some sort of security guys stopped us, claiming we were on military grounds. Sounded like bullshit and the fact that they weren't armed didn't really add to their story. They made me delete the pictures from my camera but that's nothing that recovery software can't fix.
Back at the hostel, the owner told us that the guys like to feel important and shoo people away from the property. Oh well, to each his own. Definitely an interesting little excursion.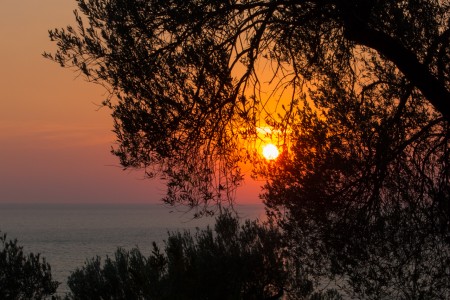 edit: There is some background information about the resort online – including a video of how it looked back in the days.