This "through the desert" is historically a big thing around here. But don't know about the details, not very firm on my bible studies.
My trip started at the central bus station in Jerusalem and led straight through the hills of Jerusalem into the desert.
The area is not exactly hospitable but in the beginning isn't devoid of a certain beauty. That wears off after the first 2-3 hours though.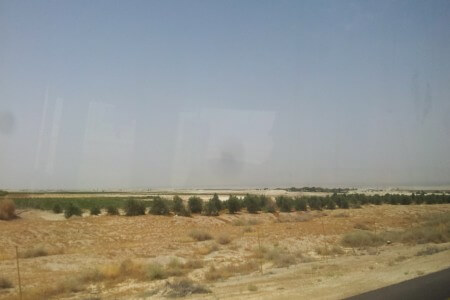 That dry wasteland reminded me of Istanbul airport service. But enough of the jokes.
The road led us along the Dead Sea and through the occasional police checkpoint. Armed soldiers boarding the bus isn't what you'd see on Europe's roads but it's pretty common in Thailand's border areas, too.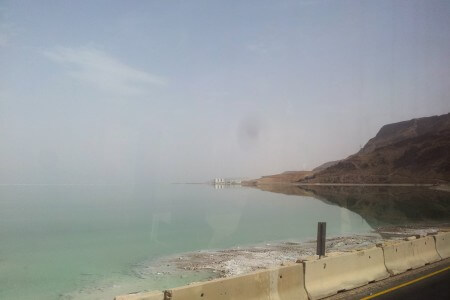 At some point during the trip, I noticed that the window of the bus felt really warm. And that was on the shadowy side of the vehicle. When we pulled over for a break after about 3h, I learned that it was hot outside. Like HOT! 43°C in the shade.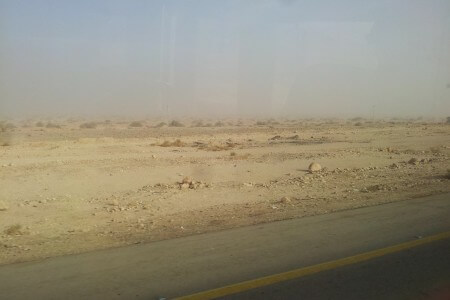 Might have to rethink my plans of going hiking on one of my days in Eilat. Little excercise run in the evening isn't overly appealing either.
On a side note: Those hundreds of kilometres through the desert have full HSDPA coverage, low ping and all. Not too shabby.