Last Thursday Flo and I moved into our room in the share house. The place is run by the same people that run the hostel and we're still allowed to use the hostel facilities. Pool, pool table, hammocks, all inclusive.
Besides being much cheaper than the hostel the share house has the advantage of offering a little more privacy and the ability to make myself at home.
The bathroom and the kitchen are shared between the up to eight people living in the place. The kitchen even has a gas stove, so much more fun to cook with one of those.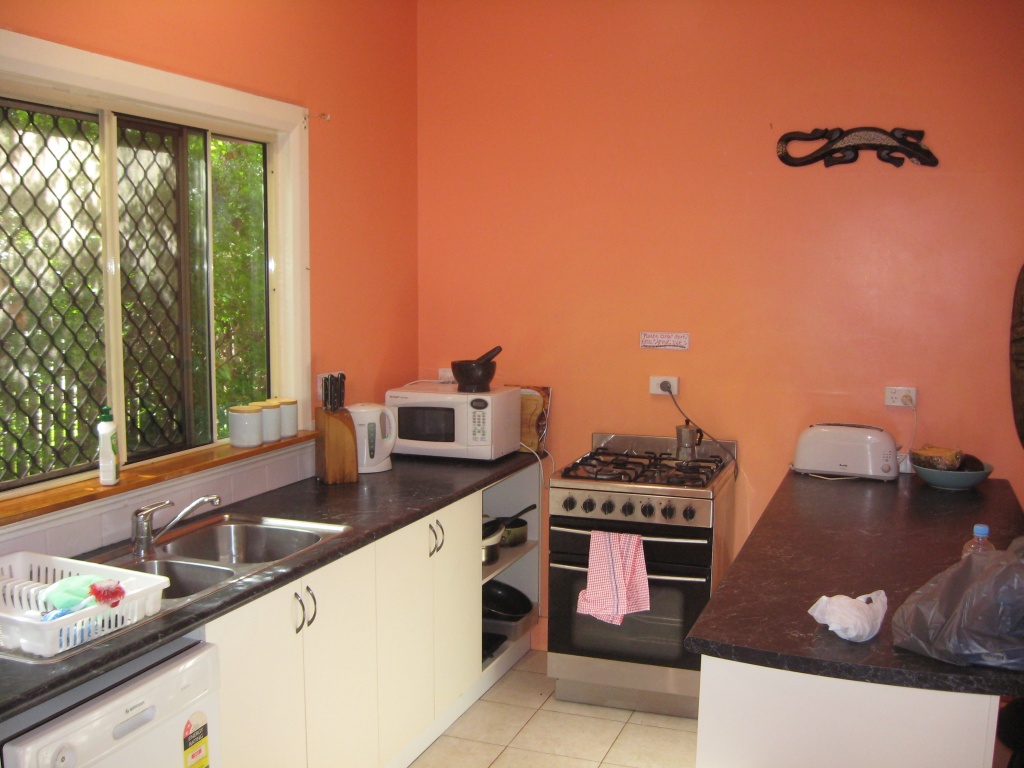 The living room features some furniture that I wouldn't have expected in a shared house. Leather couches and wooden tables and chairs, really nice.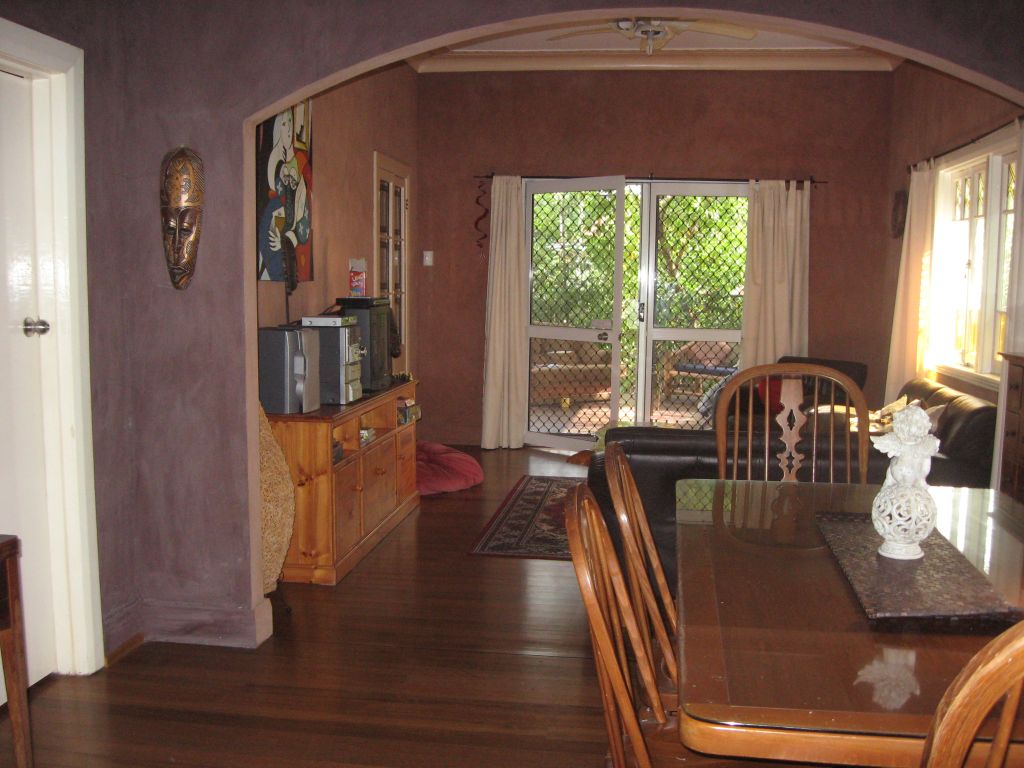 My favourite place is the veranda though, I love chilling out there after work.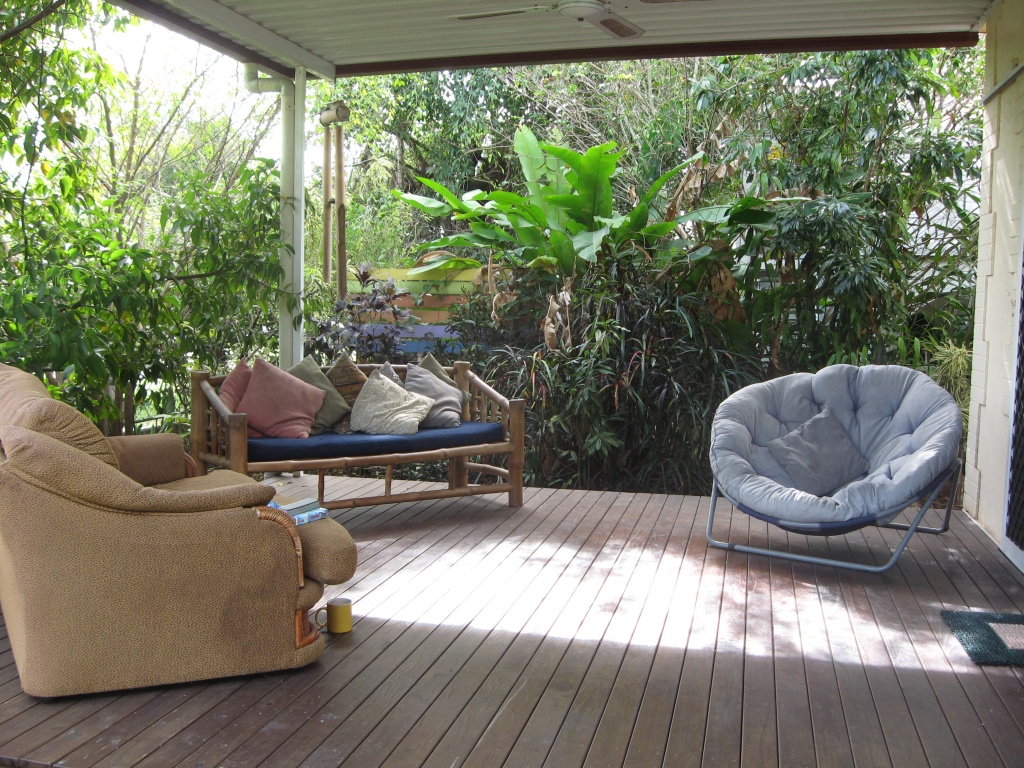 Speaking of work, I'm not employed at the car rental any more and am currently trying to score an IT job instead. More on that as soon as I've regained my sanity.
At the moment the only people living in the house besides us are two funny french guys who work as carpenters here in Cairns. I'm looking forward to staying here for a couple more weeks, it's such a nice place.