Friday started early, at 5am the sun was up and so was I. Sleeping in the car was surprisingly comfortable and after breakfast we set of towards the Gold Coast. Our destination was Surfers Paradise. We didn't intend to stay there for long, I just wanted to have a look at that place. It reminded me of certain European holiday destinations.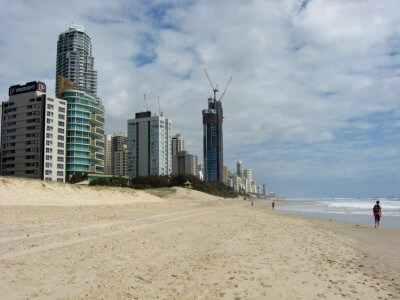 The place wasn't to our taste at all so we set sail inland towards the Springbrook National Park. Situated just half an hour from the coastal highway it offers peace and quietness away from the masses. We stopped at a couple of lookouts and did a short walk to one of the falls. The warning signs informed us that "one step might be fatal" – I do believe that.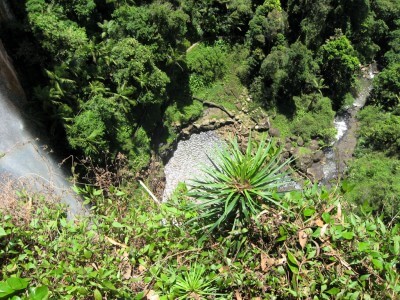 The national park area is a former volcano which was last active some 22 million years ago. Today the lookouts on the eroded rim offer an amazing view over the 50km to the coast.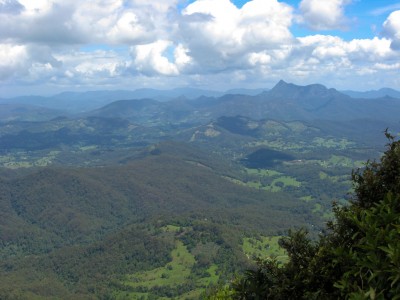 That lookout was called "best of all". Spending time in the national park was really refreshing and in the afternoon we drove to Byron Bay where we're going to stay a couple of days to recharge our batteries. As much fun as travelling is, after almost one month on the road I feel a bit exhausted.
Byron is in New South Wales (NSW) which, unlike Queensland, has daylight saving time. As a result of that you basically have to set your clock ahead one hour while driving on the highway.
So far the place has been really relaxing and I'll show some pictures in the next days.