In Chiang Mai one of the markets where locals buy their stuff is Thalat Warorot. People sell everything there. Groceries, spices, herbs, clothes, garment, household needs and appliances, jewellery, hilltribe souvenirs – everything.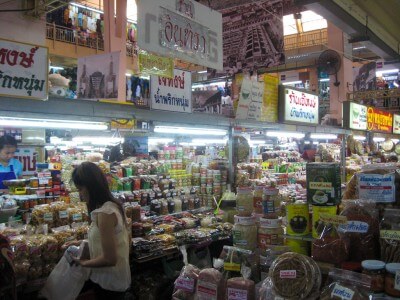 The market is a 15 minute walk from the appartement where we are staying. A cheap alternative to get there is a red taxi. These taxis are basically utes with two benches in the back and a roof over them. You can hail them and tell them where you want to go. If it's on their way they quote a price and take you along. Together with everybody else who wants to go in that direction, they easily fit eight people in these taxis.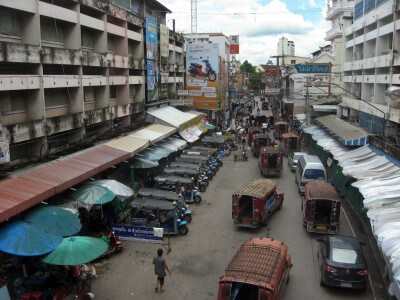 Due to some bigger job for Andy I'm still staying in Chiang Mai and rescheduled my mountain plans for next week. Today I finished that job (for now) and went to see the cities central temple, Wat Chedi Luang. It's got its name from the remains of a big chedi (something like a tower) in its backyard.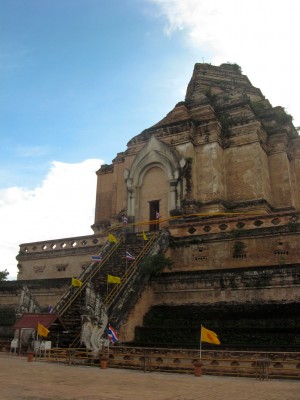 While taking pictures is forbidden in most temples it is allowed in this one.