It was about time to pay the Great Barrier Reef another visit. My friend is a certified open water diver as well and we booked a three dives trip with Tusa. They're a little more expensive than Divers Den where I did my course but they provide better equipment as well. Especially wet suits are a critical point for me as it's hard to find one that fits me.
We left Cairns aboard Tusa 5 on Saturday last week at 8am sharp. After the usual introduction by the crew we had a bumpy ride to the reef. The wind was blowing at almost 30 knots and the crew was handing out sick bags to the needing.
After about 90 minutes we arrived at Saxon reef. Not 15 minutes later we were in our gear and in the water. Like the last time it was absolutely stunning. This time we brought a camera and got some really nice pictures.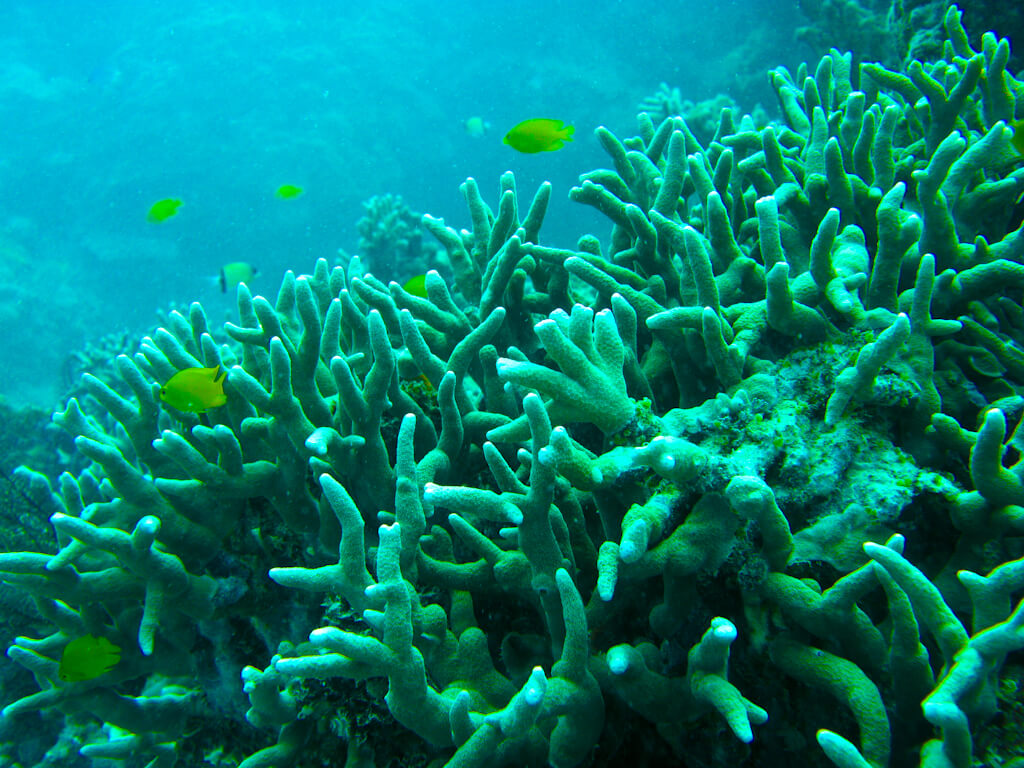 The dive site was called "Magic Wall", probably because of the coral structure that formed a wall easily 10m high. It looked like a scene from a science fiction movie that takes place on some alien planet.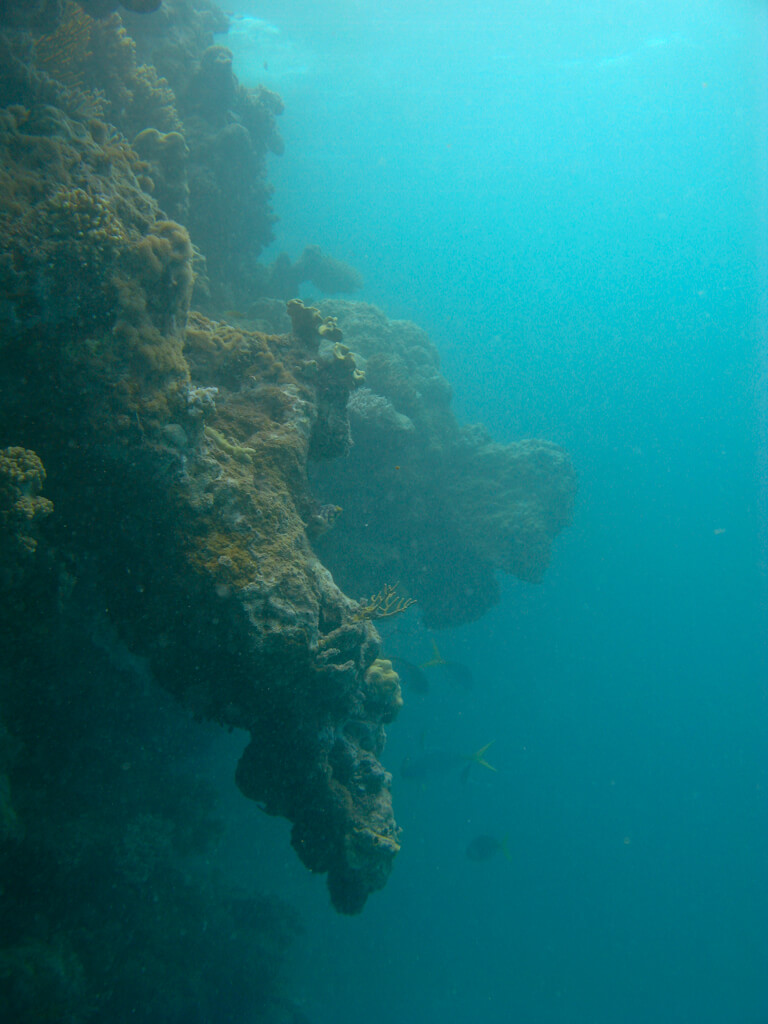 On this first dive we both had to warm up a bit. My friend's not been diving in the last 12 years and I only had the experience from my dive course. We both managed to get along though and the second dive half an hour later was already much easier.
One particular thing I like about diving compared to snorkelling is the feeling of being in-midst the rich reef wildlife. You are eye to eye with 50cm predatory fishes and large schools of fish are swimming around everywhere.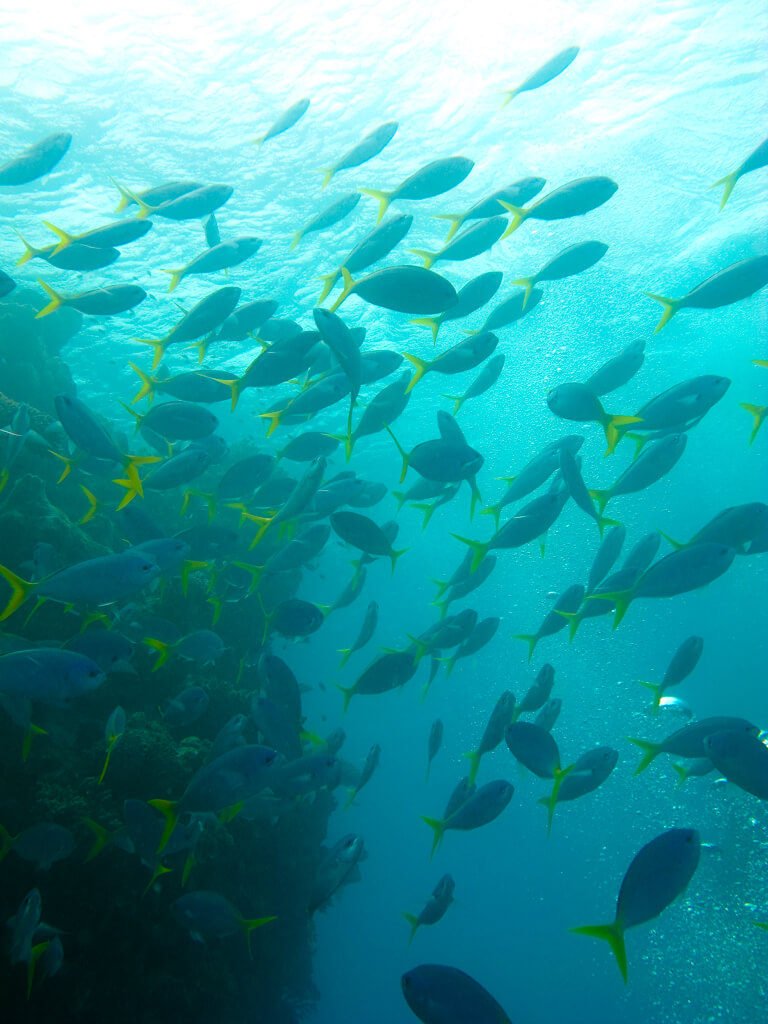 And of course there's Nemo the clown fish. Life in the anemones probably got a little less quiet after the movie 'Finding Nemo' was released.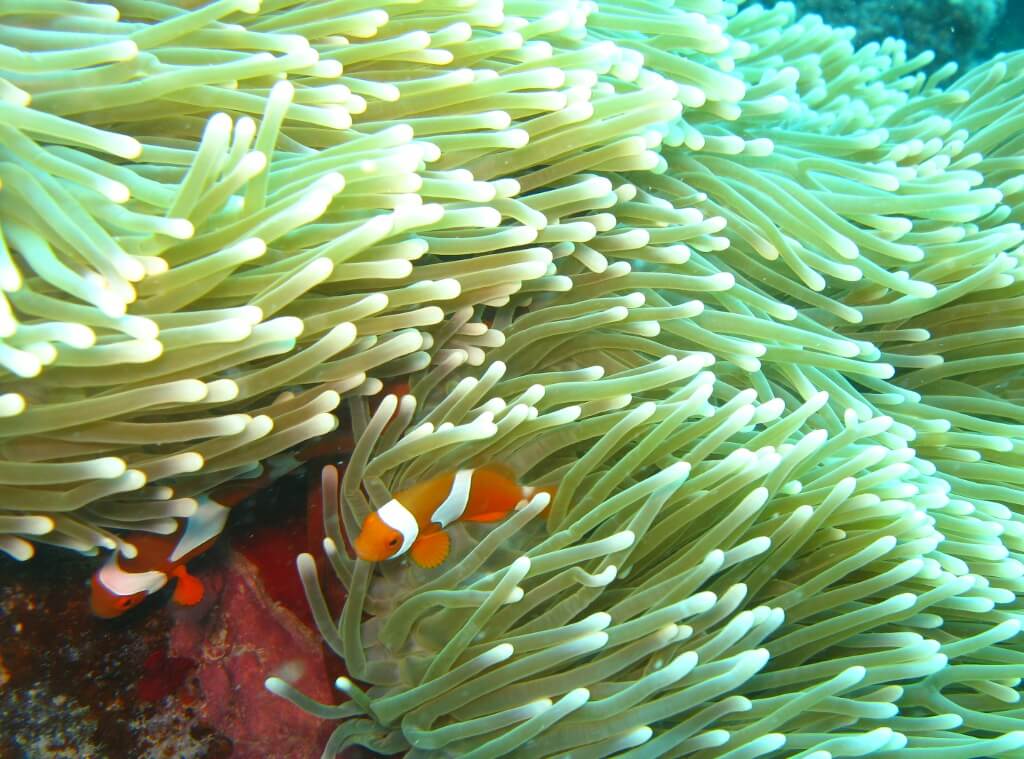 After the second dive we had lunch on the boat while it was on the way to the next dive site. We arrived at Hastings Reef at a site called 'fish bowl' less than half an hour later.
We did a shallow dive this time at about 8-9m. There was heaps of fish and we even saw a lionfish. These impressive creatures can cause a painful sting and are a living reminder for the 'do not touch anything' rule the guides on the dive boats are preaching. Much too soon this dive was over as well and we got back on the boat for a shower and some rest on the sun deck.
The ride back to Cairns was a little smoother than the one out to the reef but still … well see for yourself.
Tusa Dive, on the upper end of the price range but you get better equipment for the money.