Thursday the 14th, day three of our rental car adventure. We woke up to the sound of heavy rainfall. Not the best conditions but we had to organise some stuff for our dive trip and by the time we were ready to go the weather had cleared up a bit. Our destination for today was the area north of Cairns. The scenic Cook highway, Mossman Gorge, Daintree village and last but not least Port Douglas.
On the way up there we were presented with an amazing view of cloud covered mountains. The lookout on the road to Port Douglas had a different touch this time.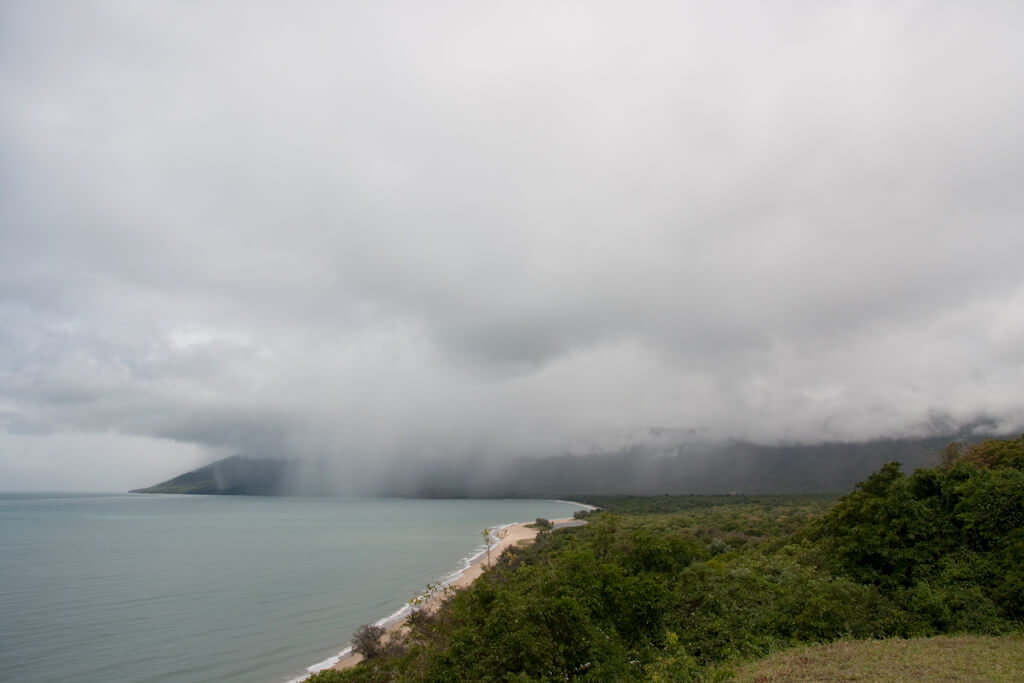 While that weather looks unpleasant it actually isn't. Even with rain clouds that big the temperatures are still near the 30° C. We had a short stop to pick up some mangos from the nearby trees (love the tropics) and arrived at Mossman Gorge in the early afternoon. Our stay there was unexpectedly short as the main walk was closed and only the small walk near the car park could be used.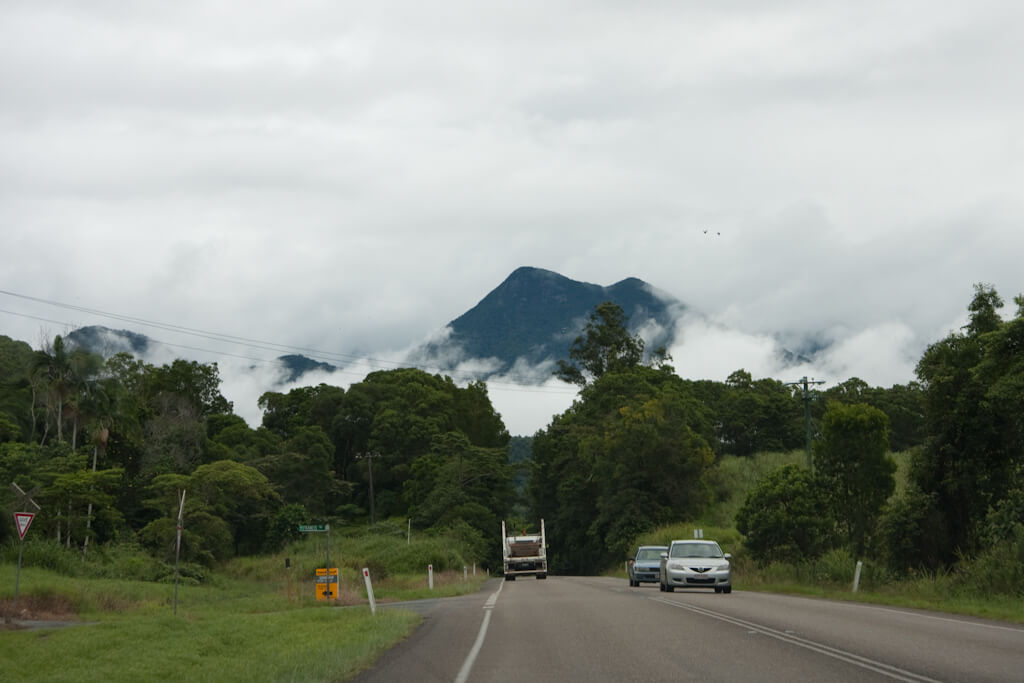 We continued our journey northwards to the Daintree village. The small village is located around 12km up the river and lives from tourism and farm work.
Hoping to find some nice walks there we had to learn that those are located on the other side of the river. Not in the mood for another hour of driving we decided to go for a river cruise instead.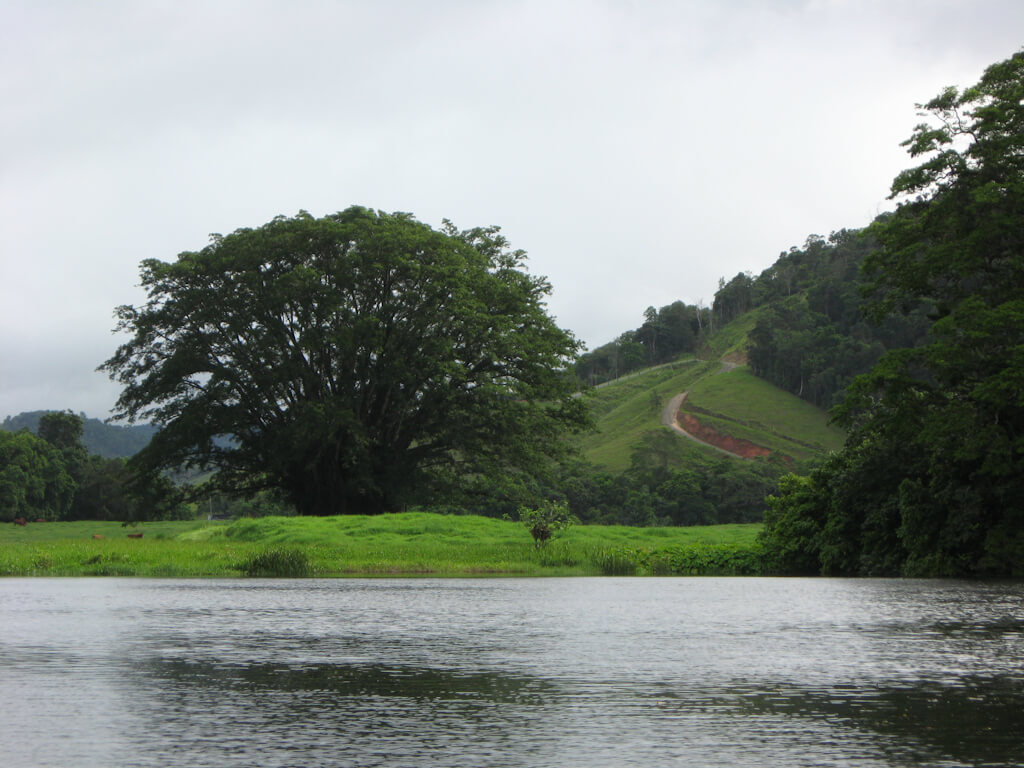 Our guide on board Crocodile Explorer 4 (don't want to know what happened to the other 3) was Dis and he gave us a small introduction to the area. We learned that cattle on the fields near the river would drink from the river, much to the crocodiles delight. As he told us it would cost more to build a fence than losing 15 cows a year.
After the cruise we headed to Port Douglas for a late coffee break. Upcoming rain made it a short stay and the rest of the ride to Palm Cove was generally wet. We had dinner with Hiroko and left Palm Cove in the evening. The ride back held some adrenaline for us. Apparently the rear right tire on the car had very little profile which in combination with the strong rain led to aquaplaning and a 180° turn on one of the many roundabouts on the highway. Yes, they have roundabouts on the highway. Nothing happened fortunately and we arrived safely in Cairns.