Since of earlier today I'm the owner of a 1996 Mitsubishi Magna station wagon. It's done 285.000km and the engine has been reconditioned at 200.000km.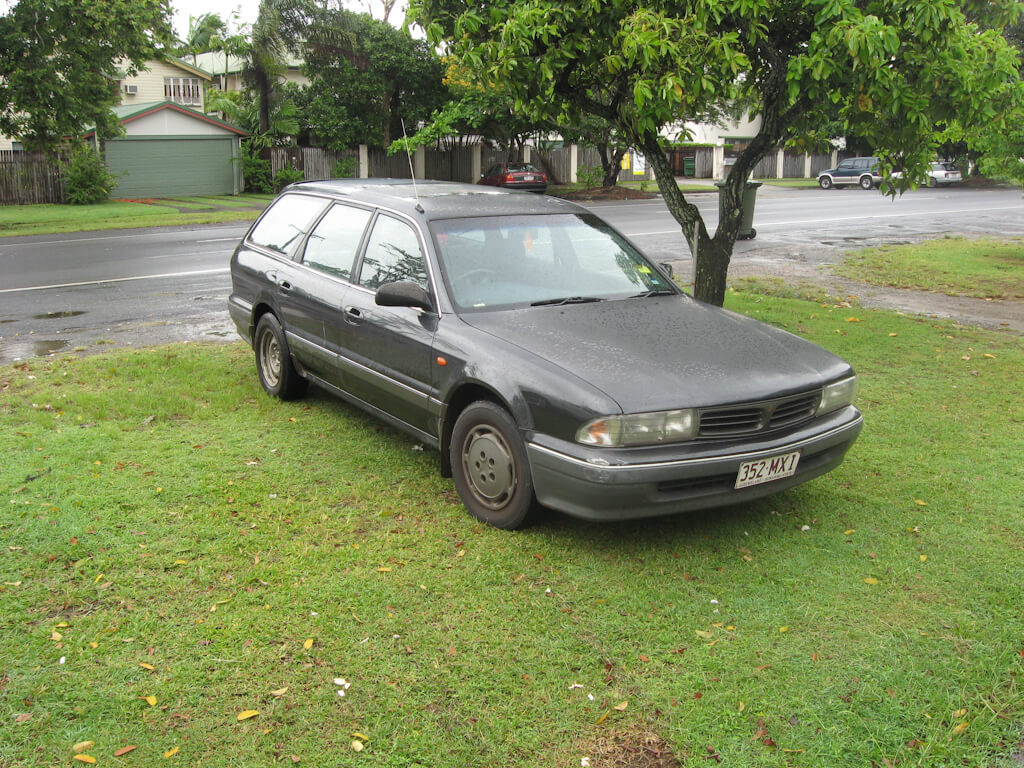 This menace to public road safety cost me $500 and I'll have to invest about $600 to get it fixed for a roadworthy certificate (RWC). It was a bit of a risky buy but if everything goes well I'll have paid $1100 for a car that usually goes for $2000.
I bought the car of an Italian couple that travelled through Oz for the last two month. Initially they asked $1700 for the car but didn't know they'd need a RWC for it. They got a quote from a mechanic according to which a RWC would cost about $600. As the car isn't in the best shape overall I offered them $900 with RWC. They refused my offer but didn't get a better one either. They told me they'd sell the car to a dealer without RWC and that's when I offered them $500 without RWC. They agreed and this morning we settled the deal. With the car comes some camping equipment as well, tents, mats, fishing rods, etc. I'll have a look at that stuff once the car's been to the mechanic.
Another investment will be the registration. In Germany insurance and taxes for a car are paid by the current owner. Here in Queensland a car is registered for 6 or 12 month and the registration can be sold together with the car. My new car has only two weeks of registration left so it'll cost me another $400 to register and insure it for the next 6 month. Yes, running a car in Queensland is freaking expensive.
For now I'm happy that I've got a car that most likely will get me down to Brisbane without trouble. Should the car prove inadequate I'll get rid of it in Brisbane and buy another one. The market there is much bigger so it should be much easier to find something appropriate.