After leaving New Italy in the morning my next destination was the New England national park. After the time at the coast I wanted to see some mountains and the national park is just right for that. I got some information about the park at the Visitor Information Centre (VIC) in Grafton and they predicted unstable weather for the area. No risk no fun and thus I drove up 1563m to the Point Lookout. It was a bit cloudy indeed.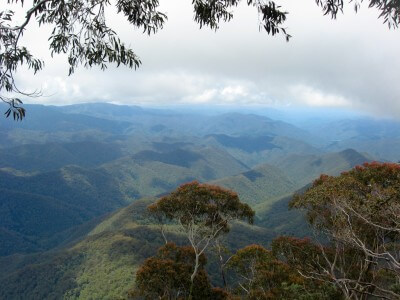 The extreme humidity up there creates moss laden trees. With the fog and the animal noises around me it felt like an episode from The X Files.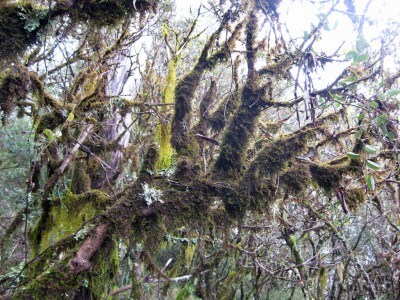 Before coming up there I considered to stay at a camp site in the mountains for the night. The low temperatures changed my mind as even just thinking about the night temperatures made me shiver.
The ride down to the coast was much faster and I drove another hour south to a place called South West Rocks. The nearby Hat Head national park has a camp site near the beach. It's really basic without showers but the beach makes up for that.