Wednesday Nov 17th, day 11 of the road trip. We manage to get all of Pete and Meri's luggage in the car, it's filled to the roof now. Even one of the back seats has to serve as storage at the moment. Down Bruce Highway we head for Mackay.
After lunch in the botanical gardens of Mackay we scanned the Camps Australia book for a proper overnight location. Between Mackay and the next big town Rockhampton is almost nothing to do or see for 300km. We settled on driving 100km to a small place called Clairview to avoid having to drive the whole 300km on one day.
Shortly after leaving Mackay signs saying "Tired driver crash zone next 260km" prepare the driver for the long and tiring drive.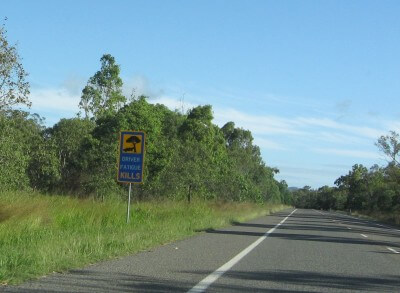 Upon arrival in Clairview we are surprised by a nice looking caravan park right next to the beach. We set up the tents and then try to catch some dinner.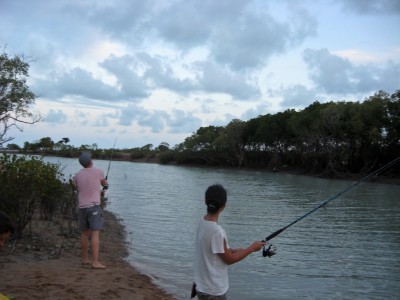 No luck unfortunately so we have to go with pasta and vegies.