Tuesday morning we were greeted by sunshine and blue sky. After the wet season in the last couple of days we were keen on getting out of the house. Roughly 30km from Airlie Beach are the Cedar Creek Falls and we went to see them. Did I mention the heavy rainfalls during the last weeks? We now saw the consequences.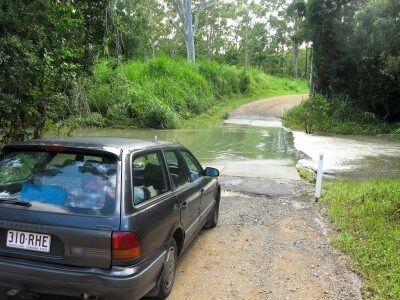 The water was about 15cm deep and a crossing might have been possible. But as the car is more of a low rider anyway we didn't take any chances and walked the last bit of the way instead. Just 10 minutes later we reached the actual falls.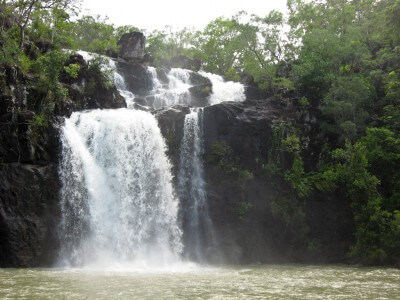 Locals told us that it's possible to walk up to the top of the falls and we gave it a try. We just couldn't remember whether the pathway was supposed to be on the left or right side of the falls. All we knew was that it's supposed to look a bit dodgy. We found a track that met the description on the left side and attempted the climb. It was about 15 minutes later when we realised that this was probably not the proper track.
Fortunately we managed to get back through the bush without breaking any bones. Breaking bones seems to be common for people that are stupid enough to jump down the falls.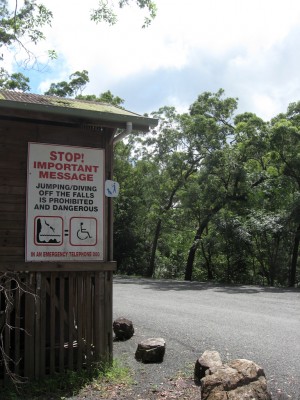 Have a close look at the symbols on the bottom of the sign.
Tomorrow we will continue our trip. Pete and Meri are joining us for the journey down to Brissy and hopefully we'll fit them and their luggage in the car.