When travelling, a strict plan is really counter-productive. It takes away all the flexibility that makes travelling so much fun. Still, it is good to have an idea of where to go (and what to see).
I had making plans for Myanmar on my list of things to do when I was in Berlin. However about the stay in Berlin I can say two things: It's a cool city and: I've worked too much.
With a big project pretty much done-and-dusted though, I won't have too much on my plate for the next 2-3 weeks, which is spot-on timing for Myanmar.
In regards to Berlin, one of my aims was to get in touch with other "nomads". That worked out only partially though and I didn't make as many connections as I had hoped to make. That being said, I met some interesting people with international backgrounds and broad horizons.
The international feel was something I really liked about Berlin in general. It's not the tourists (certainly not) but more the residential areas where I spent most of my time (P-Berg and Friedrichshain) where a lot of people in the street where chatting in English.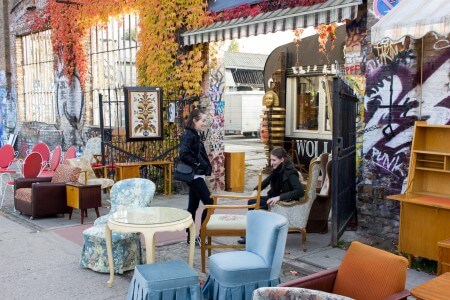 Friedrichshain especially had a very laid back feel about it. Parts of it look dodgy, with darker corners manned by young men with a migrational background selling controlled substances. Still, I really like how candid everybody was. Nobody dressed up to be seen and in that it was a refreshing contrast to Stuttgart.
Despite all the work, I had plenty of time to properly catch up with friends. That, and the time at my family's, have given my batteries a proper re-charge and I've pushed the events of Hebron to the back of my head.