During the day, Silom is a business district with office workers filling the streets. At night it's still a business district but the industries have changed. One of the sois is home to the infamous Pat Pong sex tourist haven and the whole main road is lined with small shops selling… pretty much everything. Souvenir t-shirts, fake Rolex, dildos, knuckle-dusters, hand-carved soap, …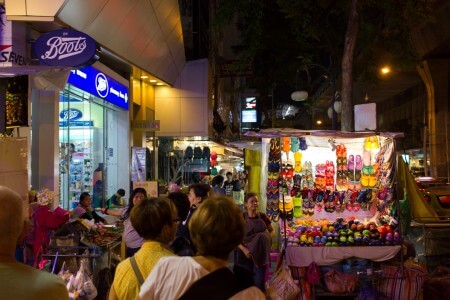 I had to ply through there every time I wanted to catch the skytrain (BTS) – which basically means a couple of times a day/night.
On Saturday evening my destination was Bangkok's Chinatown where couchsurfer Goi took me for some local food. The main road of the district is incredibly busy and every single building is decorated with countless neon signs.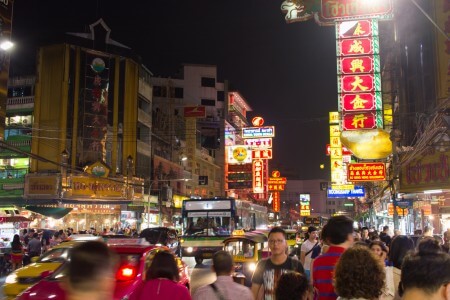 The sidewalks have been turned into restaurants and from sweet to savoury, from sour to salty, every square-inch of the palate is covered. Some food is really hot!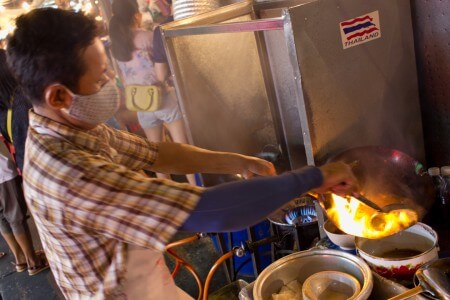 Areas like this are a main reason for why I love Southeast Asia. There is so much to see, hear and smell. The food is good, fresh, diverse and cheap.