People say when you come to visit Australia you have to see three things: The rock, the reef and the road. The rock being Uluru and the road being the Great Ocean Road (GOR). The road was built between the two world wars by returned soldiers to commemorate their casualties. It is as such a big war memorial but fortunately few parts of the 250km drive show any link to military and war.
Heading west out of Melbourne on Sunday we reached the GOR in the early afternoon. It is said to be one of the world's most impressive coastal drives and it sure wasn't a disappointment. The way leads along surf beaches, rolling hills and through rainforest.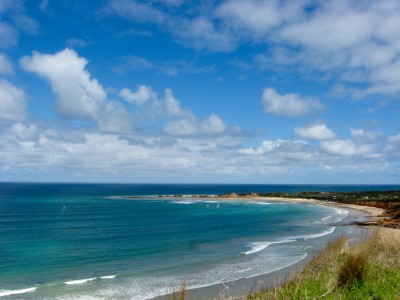 Even though it looks tempting, taking a swim there is a bit of a dare as the water is quite chilly. You can see the occasional penguin.
We drove the first half of the road on the first day and stayed at a small hostel in Apollo Bay for the night. The second day brought one of the trips biggest tourist attractions, a limestone formation called "The Twelve Apostles".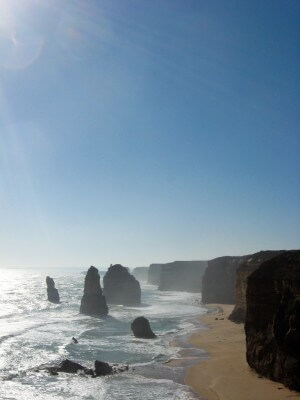 The name is misleading as there were never more than nine stacks. Right now eight are remaining after the ninth collapsed in 2005 under the eyes of a surprised tourist group.
By the end of the day we reached Warrnambool which is the western end of the GOR. It really gets boring from there on. The last 650km to Adelaide feature mostly dry rocks and salt lakes. We took turns in driving hundreds of kilometres on roads as straight as the pope and reached Adelaide in the early evening.