It's been almost a week on the farm now and I'm still having a really good time. In the beginning I was a bit concerned about whether it would be a good deal to work 4-5 hours a day and just get food and accommodation in exchange. But the food is just awesome and the work is usually easy and often fun as well.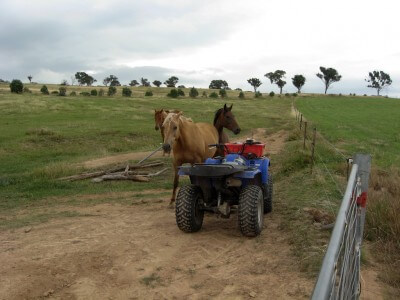 My main occupation is still taking care of the farms electric fences. They haven't been working for a while and I'm becoming an expert in fixing them. It's actually similar to fixing problems in computer software. You spend hours finding the error and then it's fixed in 10 minutes.
Just recently Sean and I had the opportunity of taking the farms 40 year old tractor to work. It's boring to drive it but pulling old trees is pretty entertaining. Half the farm is actually somewhat of a playground for boys.