It's the first time I'm coming to the capital to see the city itself. Previously the occasion was either a soccer finale or a departure from Tegel airport. But not this time! Although I'll still depart from Tegel…
The friend, who's providing me with a couch, lives in Prenzlauer Berg which is a rather hip/gentrified part of the city. Might not be the best thing for the long-time-back residents but brings the advantage of countless bars, cafes and restaurants. All of which have been really nice so far.
The area is close to Alexanderplatz, a local transport hub for pretty much all of the city. Having spent some time with aimless wandering, I took a bus to the Jewish museum. It came with recommendations from friends and family and I was keen to learn more about Jewish culture and history, after I witnessed Judaism's most despicable side in Israel and Palestine.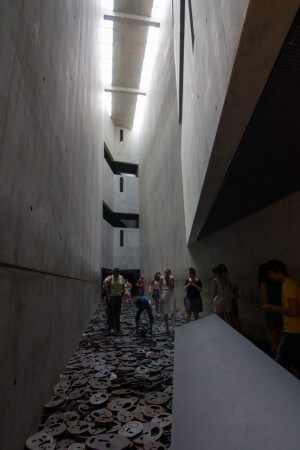 It's really something else and well worth a visit. It isn't in any way critical but informative and "easy to consume".
Last attraction of the day was the panorama terrace of the Park Inn at Alexanderplatz (EUR 4,- admission). While it's not as high and not as 360° as the TV tower, it still offers nice views over the city and the price tag is more backpacker-compatible.