Recently I met with Chiang Mai based couchsurfer Palm, who runs a shop selling handmade shoes in her own designs. She mentioned that she'd be visiting a new shoemaker to see if they could do business together and I had asked her to take me along.
Thus on Monday I joined her mum and her for the drive to nearby Lamphun. The shoemaker's place is just a small shop in the outskirts of the city and had a very rural feel to it. When I entered the 'production hall' I was surprised by what struck my eye.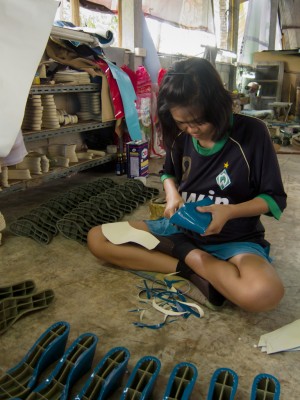 Story behind that: The guys from the local soccer club are fans of glorious SV Werder Bremen and they like it so much, they simply copied the design for their own shirts. Things like trademarks are handled somewhat liberally in Thailand so copying stuff is not really an issue.
Palm did the biz talk with the makers and I kept myself entertained with taking pictures and talking to her mum, a former English teacher.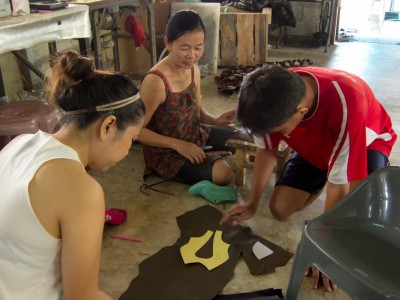 As the pictures show, the whole place is pretty much 'down to earth'. Even though the working conditions are several steps below that in European countries, the people working at that shop are probably better of than those working at big factories.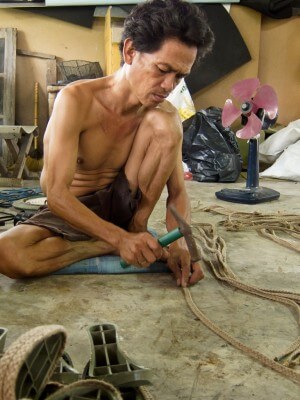 So much on my involvement in the local manufacturing business. Anybody interested in buying some handmade leather shoes?