Left Bangkok at 3:30 in mildly cloudy weather.  Really felt sad about leaving Thailand as I had such an amazing time.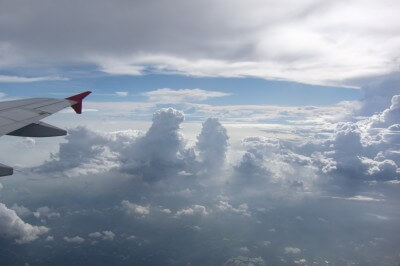 The flight to Phnom Penh takes a little over an hour and about 20 minutes before our arrival the weather changed. Nothing like sitting in an airplane that's heading for a tropical thunderstorm.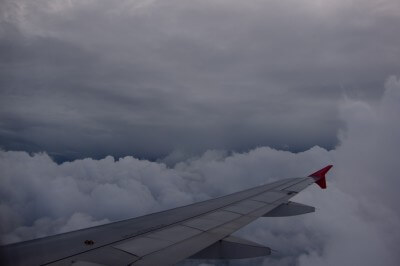 We finally bumped through the clouds and below us stretched the surroundings of Phnom Penh. The area is so heavily flooded, it would have looked like an ocean hadn't there been the occasional tree line.
At immigration most people headed for the visa on arrival counter and I could beat the queues with my eVisa. They are taking finger prints here, thought only the US were that distorted.
Once out the airport I got a taxi to a guest house in town that I had a recommendation for. Unfortunately they were booked out so I gave a local couchsurfer (US guy working for an NGO) a call and am crashing at his place right now.