For the last weeks my weekend has usually been on Wednesday and Thursday. I work Friday to Tuesday and drive up to Palm Cove on Tuesday evening or Wednesday to visit Hiro. Palm Cove is a small holiday village about 30km north of Cairns. It's quite touristy and somewhat upper class.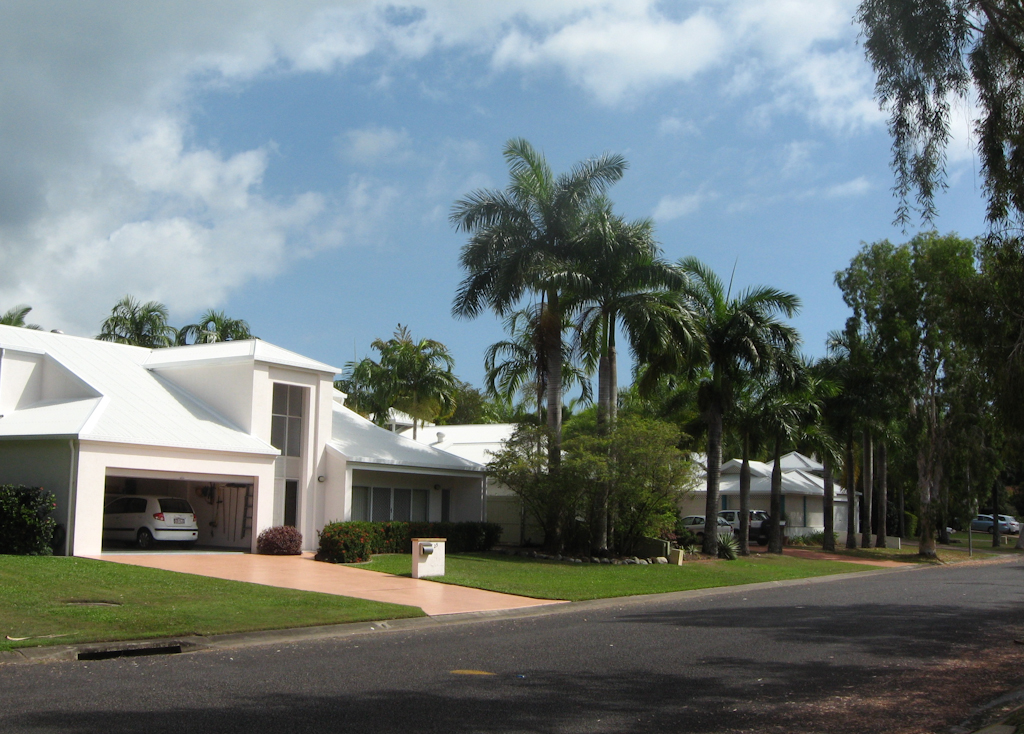 Like its name suggests, Palm Cove is a cove with a lot of palm trees. Best place to stay is the beach which is somewhat similar to the one in Port Douglas. On the beach you can walk several km from Palm Cove over Clifton Beach to Kewarra Beach.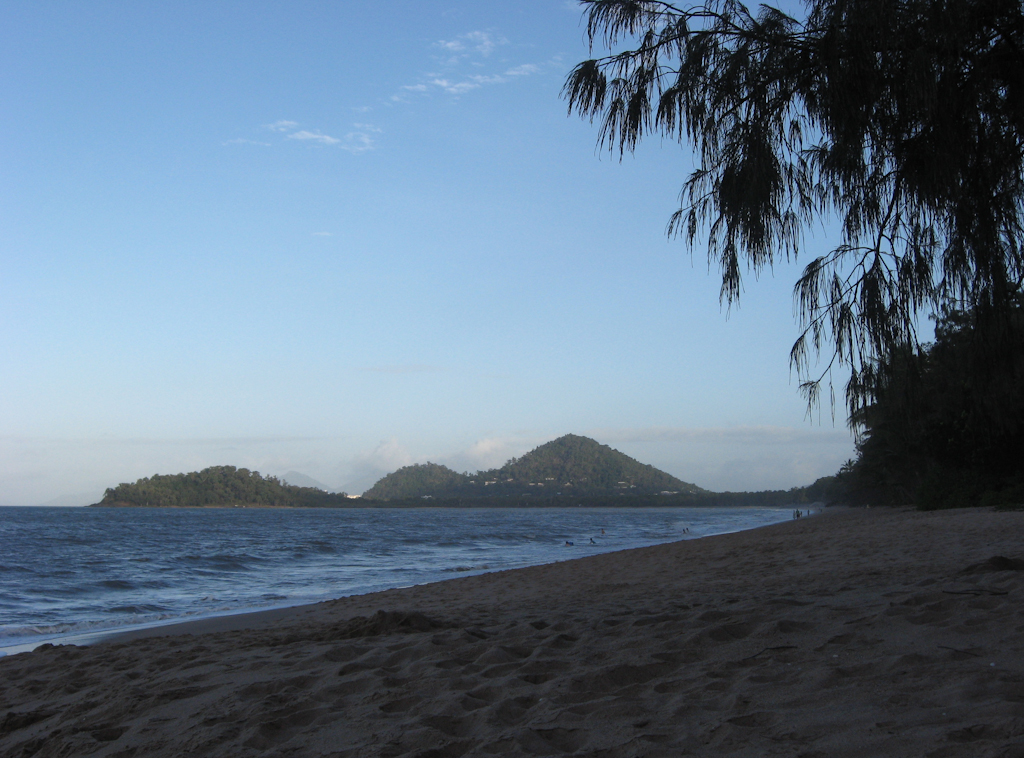 Like on most beaches in the area, the signs warning about crocodiles are in place. Swimming is still possible though and with 24° water temperature very tempting. In the evening the beach is a quiet place to chill out and watch the sun set.