Every Wednesday afternoon the Cairns Yacht Club invites non-members to come around for a couple of hours sailing on Trinity Inlet. Hiro and I took the opportunity and joined the crew of a 24 foot J/24 boat.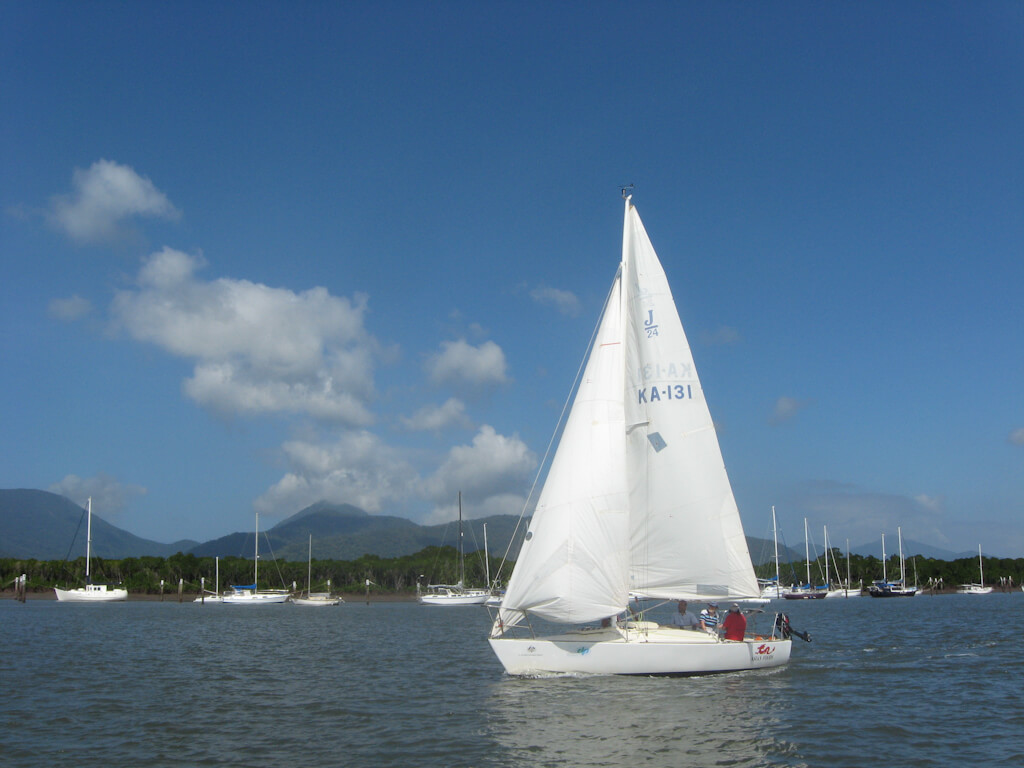 Instructor Adrian and trainees Graham and Graham welcomed us aboard and gave us a short introduction. As we had no experience what so ever we'd be used as ballast to trim the boat. That effectively means sitting on the boat and occasionally changing sites when the boat turns.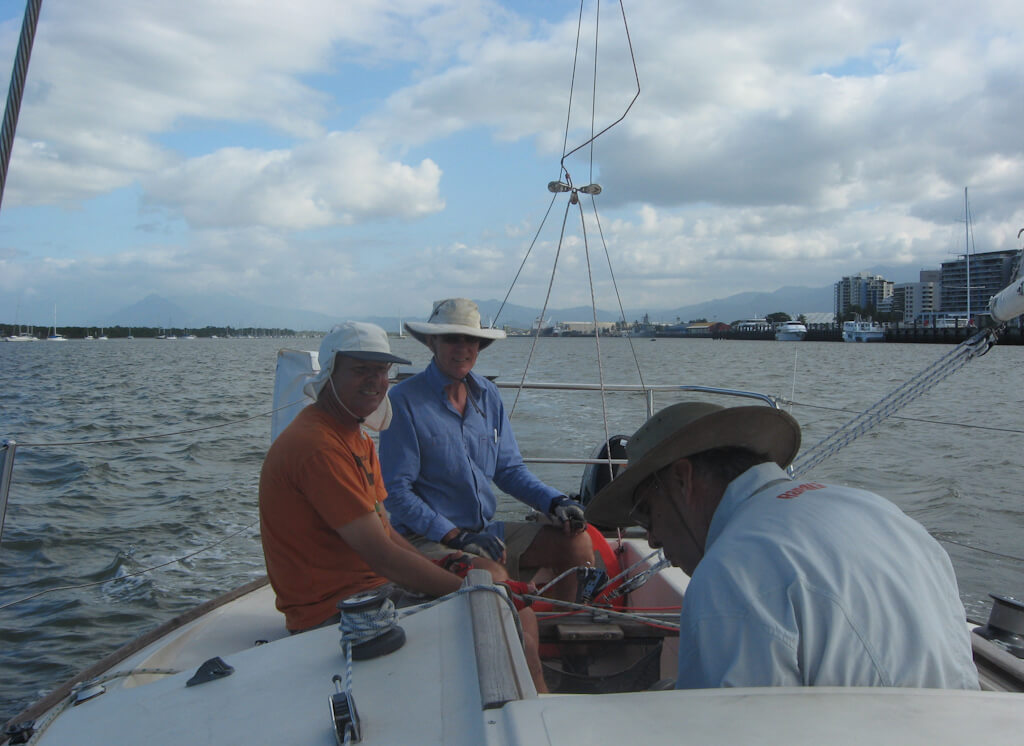 During the sailing session a couple of boats do a fun race up and down Trinity Inlet. It's very relaxed though, we just enjoyed the views on Cairns without the disturbing sound of an engine in the background.
We returned to Cairns harbour at around 4:30. After mooring the boat and taking down the sails the guys invited us for a drink in the nearby Salt House. Usually locations like that are a little out of our league so it was really nice to hang around there for a while. Sticking to the marine theme we finished the day with self made prawn risotto, yum!
Cairns Yacht Club and some information about their Wednesday Afternoon Gentlemen and Ladies Sailing.