I felt a little sad about having to leave Palestine. In a very short time I had met a lot of amazing people. It wasn't just the incredibly friendly and hospitable locals but also the travellers who had made their way into the West Bank.
After a last Arabic coffee (cardamom flavoured), I got onto the local bus to Jerusalem. It is always a somewhat cramped experience, especially with a full size backpack between my legs.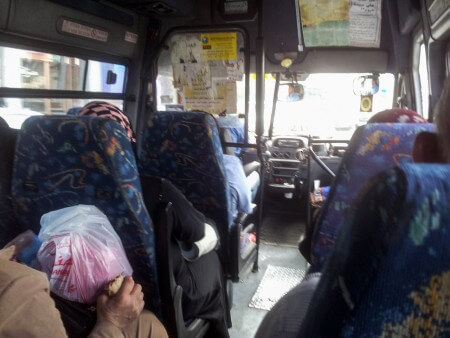 Fellow travellers had told me that security checks at Qalandia are arbitrary and can take from five minutes to an hour (more if you're Palestinian). At the checkpoint military police boarded the bus and checked IDs.
The woman examining my passport told me "you are too young, you can't stay on the bus". Well thank you for the compliment, but…??? As it turns out, everybody under 50 has to go through the terminal to have their luggage x-rayed.
A German girl from the same bus took me by the hand and led me through the procedure. She makes the trip several times a months and confirmed that security is rather arbitrary. Sometimes younger people stay on the bus, sometimes they don't. After about 20 minutes in the cage we were through and boarded another bus to the station at Damascus Gate.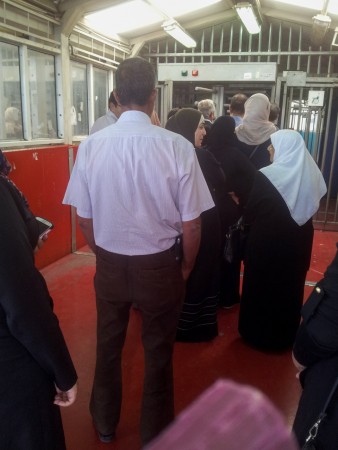 From there on the journey was smooth and easy. Tram to the central bus station, bus to Haifa and a local bus to my accommodation (AirBnB).
Went for a walk around the city in the afternoon. The German colony is said to be a sight but… well it's a couple of old buildings. Have them back home in abundance. The famous Bahai gardens are not generally open to the public, have to take a tour tomorrow.