I spent my day in Singapore mostly with doing some work online and sampling the local Indian food. In the evening I met up with local couchsurfer Czharina. We had been in touch since my last visit to Singapore and had chatted a fair bit about her native country, the Philippines.
Consequently we headed to a Philippine restaurant near the marina to give me an idea of what the country's cuisine is like. It probably wouldn't make a vegetarian happy but I enjoyed it.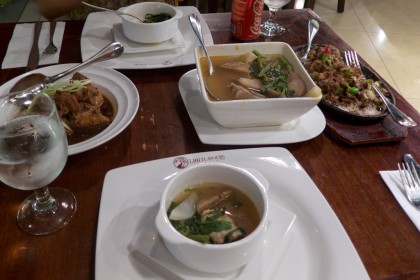 Yesterday morning I packed my bags and headed to a nearby bus station for my connection to Malaysia. The bus arrived 45 minutes late and on the way the driver had to ask for directions. What a joke. Eventually he managed to track down the border checkpoint and after getting stamped out of Singapore we headed over the causeway into Malaysia.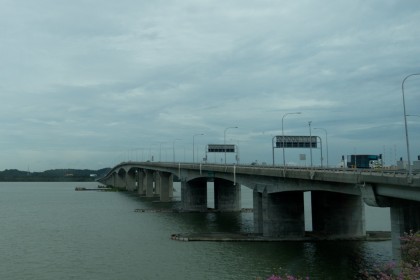 From the Malaysian immigration it was another 170km to Melaka but thanks to a proper highway we arrived some 2.5 hours later. From Melaka Sentral (not a spelling mistake) I took a local bus to my hostel. That bus was in surprisingly good shape.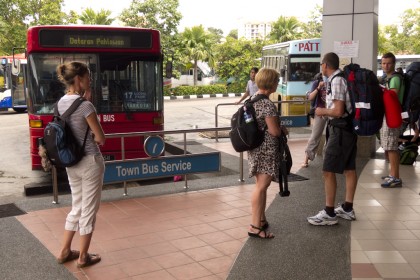 The hostel I chose is a bit outside the main tourist area and I was greeted by very friendly staff who answered all my questions about the local food. More on that later.