My exploration of Melaka started, how else could it be, with a visit to a nearby restaurant. One of the local specialities is Asam Pedas, a soup-like dish that has a remote resemblance of curry. It is slightly sour and hot and usually served with fish.
The friendly staff helped overcome the language barrier and I managed to order… something. Not sure about the details, I just said ok and nodded my head. The result of that looked promising.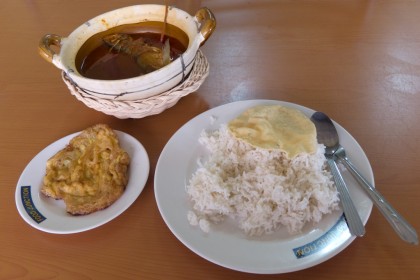 The taste was just as good. Usually I'm not a big fan of seafood but that was some tasty fish. The whole dish cost me the equivalent of $2 and that lessened my concerns that Malaysia would be far more expensive than Thailand.
Melaka is listed as a UNESCO world heritage site and thus somewhat of a cultural place. It has a rich history of colonial occupation and the traces of that can be found everywhere across town.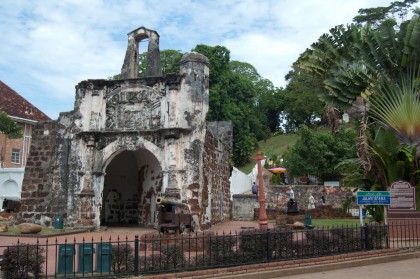 The rest of the city is in better shape and generally looks cleaner and nicer than I expected. The huge shopping malls could be part of every European city and so could some of the streets.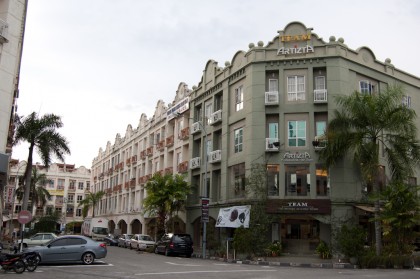 In addition to the nice overall feeling of the city, the locals seem genuinely friendly as well. Lots of smiles and very few hassles from taxi drivers and the like. The majority of the population is Malay and thus many women walk around with their head-scarves on. The country seems rather progressive though as apparently women are allowed to join the police force.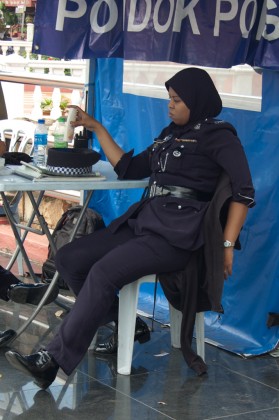 She looks so enthusiastic.