An hour and a half north of Bangkok lies Ayhutthaya, capital of an ancient kingdom (wikipedia knows more about that than me). I hadn't been before and when local couchsurfer Goi offered me to come along for a daytrip on Sunday, I happily jumped at the opportunity.
For Goi it was a bit of a worktrip, as she earns money on the side with travel photography. First stop in the area was a small temple with a big pagoda. The top part of the pagoda houses the main place of worship where locals stick small pieces of gold paper to Buddha statues.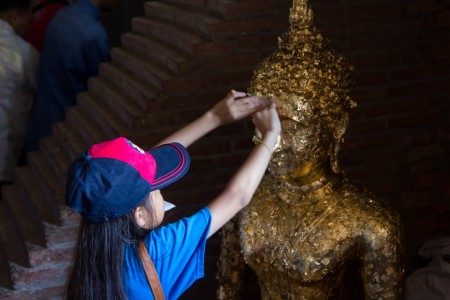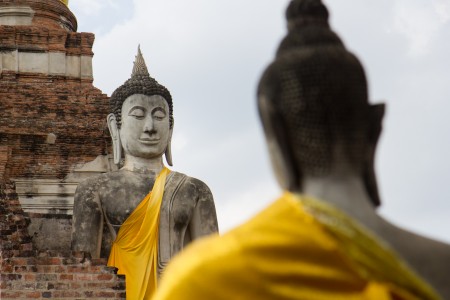 Next stop was lunch break (did I ever admit my addiction to Thai food?) and once we were refreshed, we headed on to the ruins of a formerly large temple area.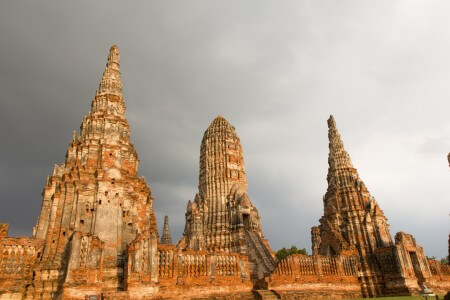 Final destination was another temple, the shape of which reminded me of what I had seen in the Angkor area. The plan was to stick around for sunset (best time for pictures) but first we had to seek shelter inside when a tropical downpoor soaked the area.
The rain cleared in time to get a few shots of the temple.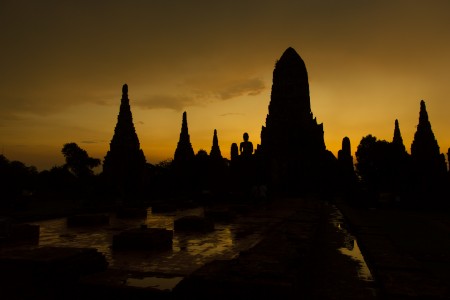 This one is Goi's work (more on fb), showing me taking pictures.