Yesterday I hired a tuk-tuk to have a look at same places near Battambang. I went with an 'independent' driver who was recommended to me by the French expats. Independent means that he's working in the streets like you would expect it and doesn't hang out in front of the tourist hotels hoping for big money.
From what the guy told me he used to run into trouble with the 'hotel drivers' as they followed him and beat him up after he 'stole' one of their customers. The problem ended when he went to the police who charged the offender $200 from which $100 went to my driver and the rest to the policeman.
Our first destination was Phnom Sampeau, a temple atop a hill at a site that is better know as the killing caves.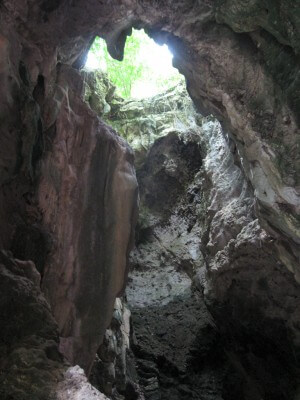 During the Khmer Rouge reign the place was used for executions and dead bodies were thrown into the caves or sometimes they simply threw people down there to their death. A young student did the guide for me, showing me around and telling me a bit about history. It is a disturbing place.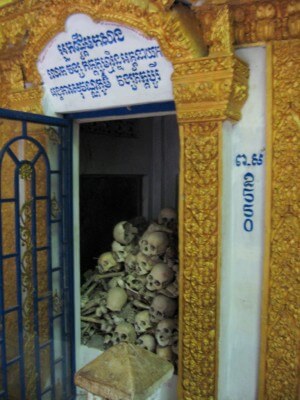 The view from the hill was the only pleasant thing there. Atop the hill an artillery gun is displayed. Made in Germany, sold to the Chinese and they handed it over to the Cambodians. Silent reminder of Germany's number three position in the list of weaponry exporting countries.
From the dark side of Cambodian history we drove along a gravel road through the countryside to Phnom Banan, a temple from the Angkor period. It is considerably smaller than Angkor Wat but still a nice sight. For me being able to have a look at Cambodia outside the cities was more interesting though.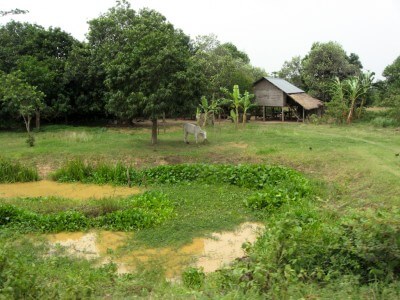 Among backpacking travellers the term 'getting of the beaten track' is very common. It means to go where few other people go and to be less of a normal tourist. Yet in this part of Cambodia stepping off the beaten track would be plain stupid.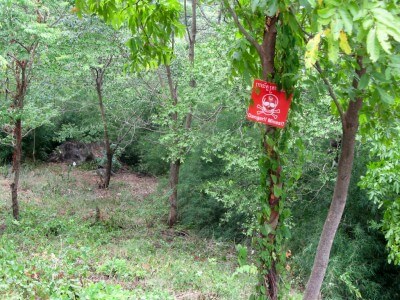 Back in town I took a rest and in the evening went for a couple of drinks with my new Aussie acquaintance. We managed to find some street stalls for dinner and that was definitely the nicest food I had in Cambodia so far. Later on we decided to have a look at a place called 'seeing hands' where blind people do massages. They have a solid reputation and they did live up to it.
My lifestyle at the moment is far from 'travelling on a shoestring' but a private hotel room, good food, a couple of beers and a massage still cost me less than just a dorm-bed in Australia. It would be a shame not to spend some money here.
Today I'm having a quiet day strolling around Battambang city. It certainly is less spoiled by tourism than Siem Reap.