They have a thing here for poles. Number one in the morning was followed by a second one in the late afternoon.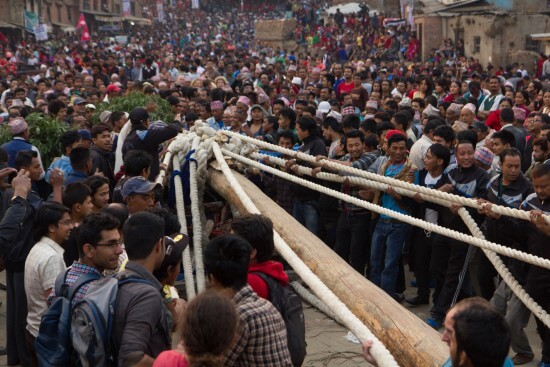 The crowd was massive and again hundreds of participants were pulling at the ropes to get the former tree skywards. I got the impression that efficiency is secondary and everybody is happy as long as they can shout and jump up and down.
Given what they are doing and how they are doing it, it's almost surprising that there aren't more deaths and injuries. So far it's been one confirmed fatality, run over by the chariot the first day. Said chariot also showed up during the course of the evening.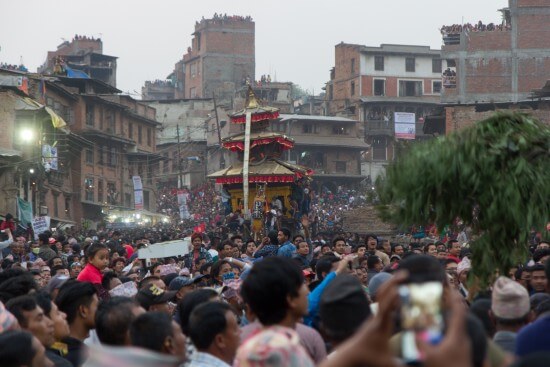 Whenever the pole was angled up by another degree or two, the crowd cheered and applauded. Once the pole was fully up, all hell broke loose and the atmosphere was comparable to what you'd hear in a German stadium after a 90 minute soccer drama.