Over the past six years, my photography has developed at lot. I started out with a run-of-the-mill point-and-shoot camera (Canon A570 IS) and didn't have any clue about what I was doing.
With every blog post, my interest in using photos as a tool to "tell the story" grew. Slowly I started to learn more about composition, lighting, depth-of-field and how a "good picture" is foremost an interesting picture, not a technically perfect one.
The gear grew with me and the original compact camera was replaced by a better compact camera (Canon S95), which then had to make way to my first DSLR (Nikon D40), which then ended up on ebay, where my Canon 550D with the 17-55/2.8 had just arrived from.
I got a fair bit of positive feedback on the pictures I took, but never even remotely considered making money with the shots.
That changed a while back when fellow travel photographer Goi from Thailand recommended to see if shutterstock would accept my pictures. Given that I shoot the photos anyway, why not try and monetise them.
Getting on shutterstock isn't a formality – one has to provide 10 sample shots out of which seven need to be deemed "of professional quality". I managed to pull that one of and slowly (as slow as the internet in Nepal) started building my portfolio. When it comes to microstock, the success is in numbers.
Selling pictures doesn't earn much and over the past couple of weeks yielded a total of $5. While that isn't quite enough to have decadent parties with hookers and blow, it still is a beginning. And considering that one only has to upload the photos once but can sell them for years coming, it's an interesting option to generate a little passive income.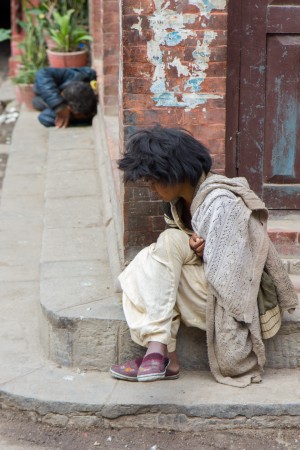 Back in 2012 I had joined 500px, a photo community that claims to put an emphasis on quality (at least more so than flickr). My initial uploads didn't cause so much as a ripple though, and I quickly abandoned the site again.
Encouraged by the shutterstock experience, I uploaded a couple of my newer shots and managed to get some of them to "popular" status. That was a pleasant surprise!
It should be pointed out that the crowd at 500px likes whatever is easy and colourful. They are not exactly curating the next Pulitzer, although the editors selection shows some really cool and inspiring work.
The most recent development in regards to photography was a request I got from the guys I stayed with in Kathmandu. They are running an online shop for Nepali handicraft (technology developed from scratch, shudder) and needed pictures to display their products.
They had recruited a friend of theirs as model, grabbed a handful of cashmere scarves and up we went to the rooftop terrace. It wasn't exactly studio conditions up there but the session was good fun and I'm happy with the results.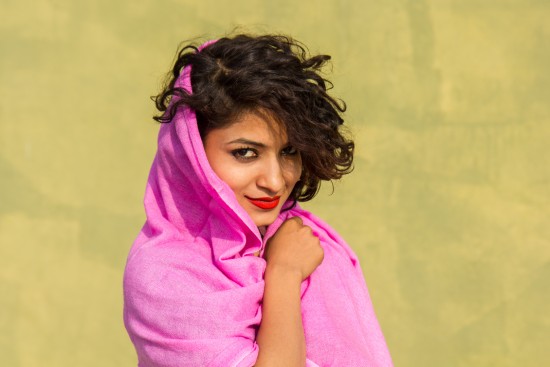 I'm convinced that there isn't much money to be made in photography. Competition is fierce and unlike with websites, there is seldom a quantifiable advantage connected with the purchase.
Still, the good thing is that I'm taking a lot of photos already and I often take them in places were not too many others go. Taj Mahal has been shot to death from every angle in every scenario. Trekking routes in the Himalayas not so much.
Maybe it's worth it to spend some time on skills development in regards to travel photography.