On Tuesday last week Hiroko and I threw our stuff in the car and hit the road in the early afternoon. Our destination for the next couple of days was Cooktown, a small town 320km north of Cairns. It can be reached either via an inland road or via the coastal road. Unfortunately the latter is only accessible by 4WD so we had to take the somewhat boring sealed road.
We stopped for the night in Port Douglas to test the camping gear and organise our groceries. One of the tents I got with the car is a small three man tent and we found it to be in good condition. Two self inflating air mattresses that came with the car were in ok shape as well but could use a little cleaning. Organising our groceries took some time as we both had stuff like spices, pasta, oil and the like.
After the night in Port Douglas – which was the first night in a tent for me in a long time – we started the 260km journey to Cooktown. The first part of the trip leads up a coastal mountain range towards Mt Molloy through dense rainforest. Once over the mountains the landscape changes and looks not to different from the Black Forest (except for the palm trees that is) and gradually turns into the bush land that I've seen in the area around Mareeba.
The next 250km lead through a vast emptiness where other cars are rare and mobile reception completely absent.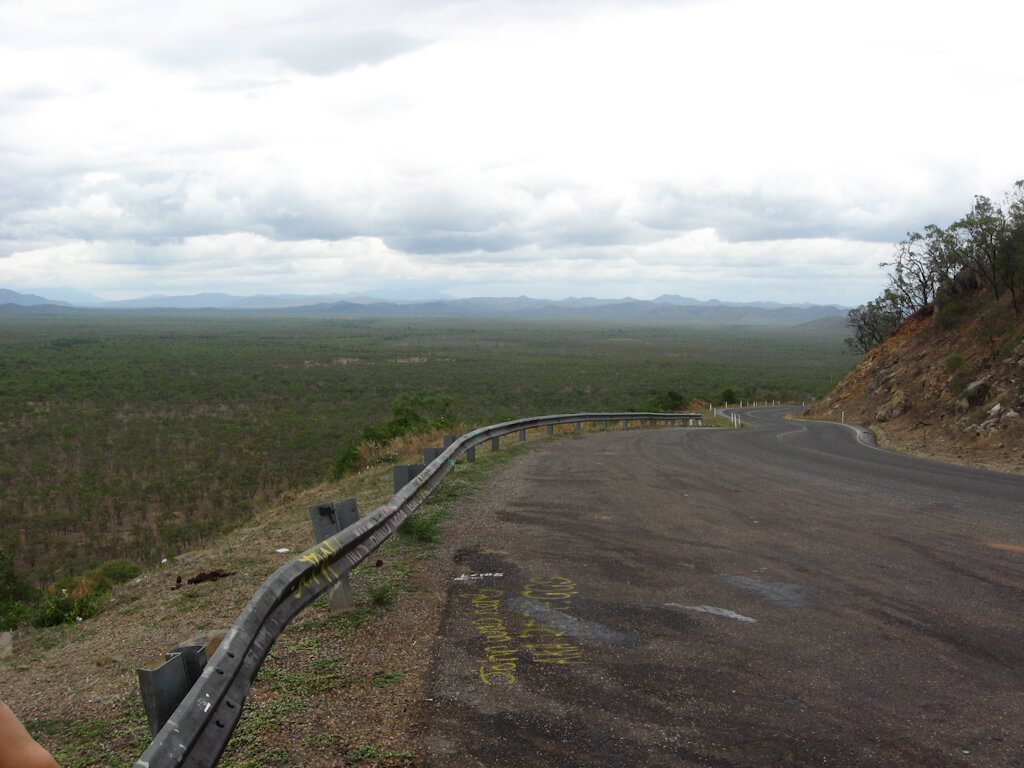 The roads leads through huge unfenced cattle fields which means that cows are walking on the road, on a highway with 110 km/h speed limit. Probably it's not a big issue for most of the people travelling there as the road trains and a lot of the 4WDs have roo bars anyway and a road kill is only annoying because the truck needs cleaning afterwards.
We arrived in Cooktown safely in the afternoon and headed to the visitor information to get some advice on the local camping grounds. The friendly guide gave us a recommendation and helped us with planning our walks for the next day as well. The camping ground we chose was a little outside the town and had an amazing wildlife. There were kangaroos (or wallabys, can't tell them apart) and bush turkeys just meters away from our tent.