Today after work Florian and I grabbed our fishing rods and drove out to the Barron River near Machans Beach to catch some fish. I've never been fishing before (as far as I can remember) but as I got some rods with my car I figured I might as well learn how to use them.
The area near the river mouth is quite popular with fishers and there was about a dozen other people around. We found a nice place, put some bait on the hooks (squid) and threw out our lines. That's where the … relaxing part of fishing started: The wait.
It took about half an hour before Flo caught the first fish. It was too small to eat but good enough to be used as bait. Not much later I pulled my first catch ever out of the water. This fish was too small as well and we got it off the hook and back in the river.
We weren't really lucky for the rest of the day but fortunately Flo managed to get us some food on the plates. Rather small as well but really delicious.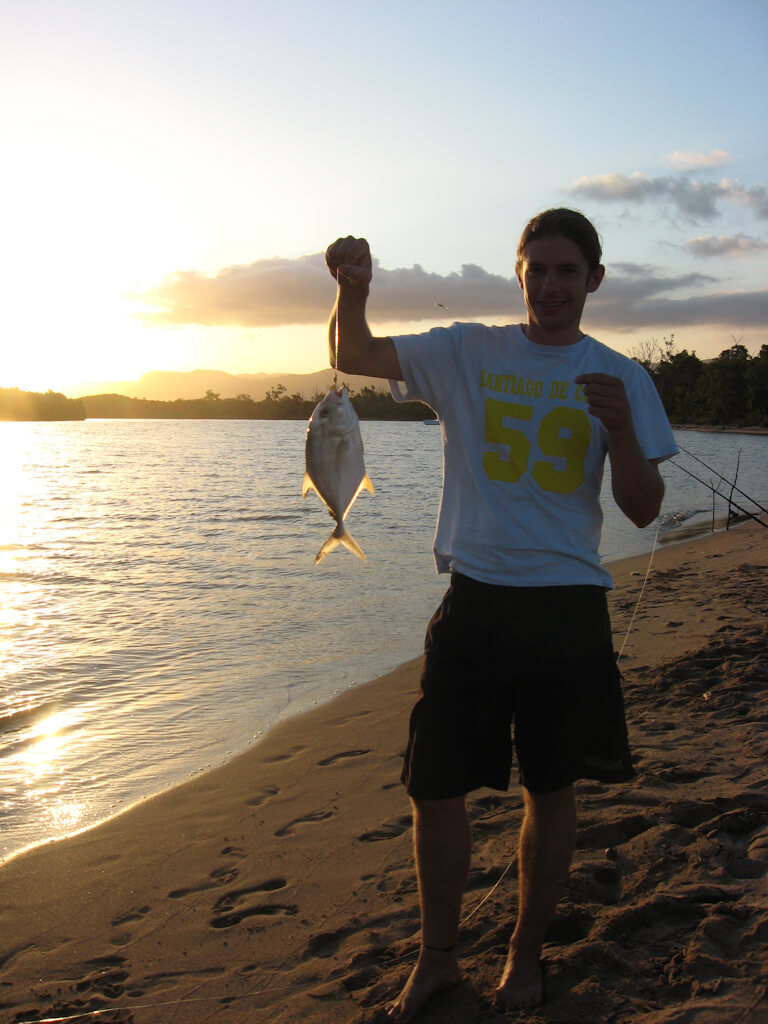 We stayed till sunset at around 6:30 before we returned home. I really liked my first fishing experience. It's relaxing and entertaining as well. And it certainly is an interesting option to get some fresh fish on the table.