Earlier this year Hiro spent more than two months as a voluntary worker (WWOOF) with a family that lives near Mullumbimby. Mullum is near Byron and likewise a refuge for alternative lifestyle but with farmers instead of partying tourists. We went there on Sunday to visit a music festival and have a look around town.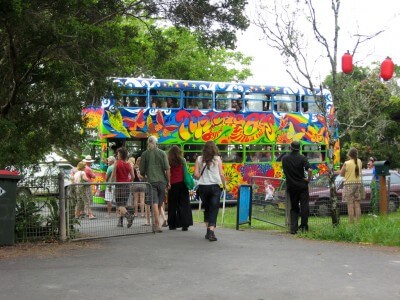 We met Hiro's host family there and they invited us to stay with them for some time. We gladly accepted and moved into the guest room Monday evening. Even though they invited us as guests we help out in the house and the huge garden. Alex, Emma and their daughters India and Marley (yes, sounds hippy, doesn't it) live in a beautiful house on a hill that overlooks the nearby valley.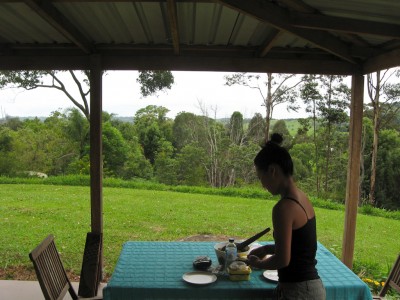 We're having a good time here and appreciate to sleep in a real bed every night with a roof over our heads. If everything goes as planned we will stay here till Monday and then leave for Melbourne.