Always on the hunt for a local experience, I asked my host where the locals buy their fresh produce. Melaka Sentral wet market was his recommendation. The term wet market refers to the extensive use of water that is used to keep the merchandise fresh and the floor clean (usually resulting in a wet floor) and I have seen them all over SEA.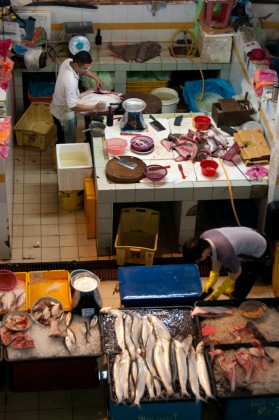 The market in Melaka is of average size and seems to see few western visitors, as a fellow backpacker from the hostel and me were pretty much the centre of attention. Especially the fish merchants were extremely keen to present their products.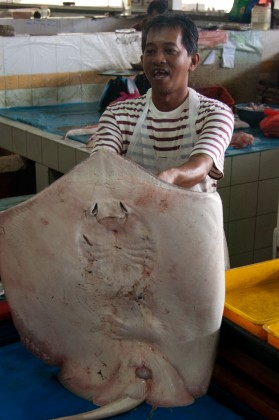 That is one big fish, a stingray if I'm not mistaken.
The wet markets are usually divided into sections. Just next to the (big) fish section were the butchers and as it happens all so often, hygiene standards were a little below those of the western world.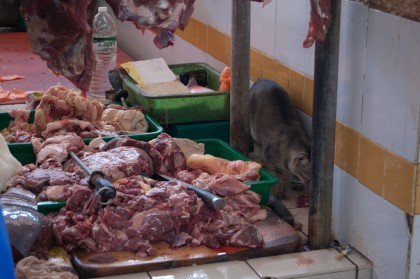 The vegetable section usually looks a bit (food-)safer. The products are similar to what you see on a Thai market and included all the goodies I lacked in NZ: fresh lemon grass, chillies, galangal, etc.