"It's incredible", "I'm lost for words", that's the kind of descriptions other travellers gave of Kotor, a small town at the Adriatic coast. It does have a touristy reputation as well though. Cruise liners drop off their cargo for the day, flooding the old town with holidayers on a spending frenzy.
Regardless of that, I wanted to have a look and took the bus over there on Tuesday. It's a 2.5 hour drive and most of it leads through mountainous terrain. Once the coast was reached, I got an idea of what people were talking about.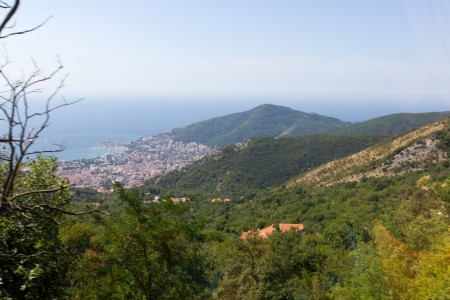 The town itself, specifically the old town, has a nice flair to it. Most of the buildings are kept in good shape, the area is clean and the towering mountains add a lot to the atmosphere.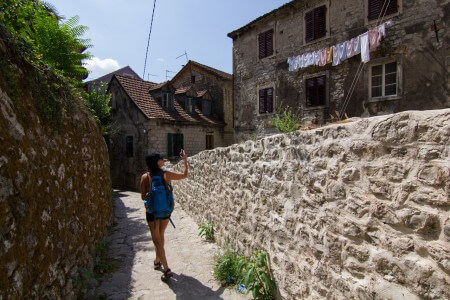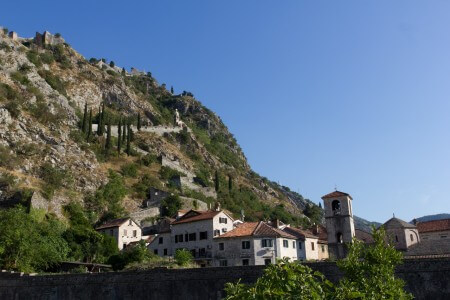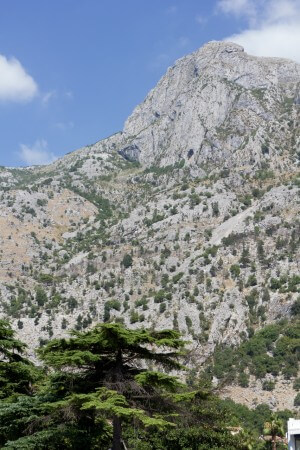 One of the "to do" things is a walk up the old fortifications, but as they sit almost 300m high, it is nothing for the sweltering mid-day heat. Swimming and a coffee were the program for the early afternoon instead.
Once the sun had descended a little, it was time to go uphill. I don't know how many steps there are but it felt like walking up a skyscraper.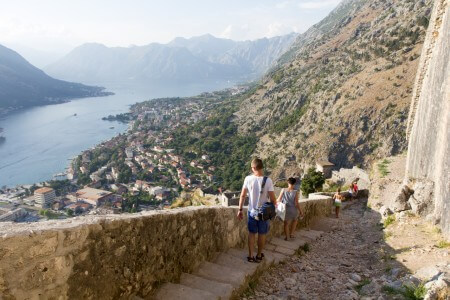 Once at the top I was drenched in sweat and already felt sorry for whoever would be sitting next to me on the bus ride home.