Started the day with a walk into Thamel (after breakfast that is) to have a look for some warmer clothing. Pretty much straight after entering the touristy area, I was frequently approached by trekking guides and others, who hope to make a few dollars.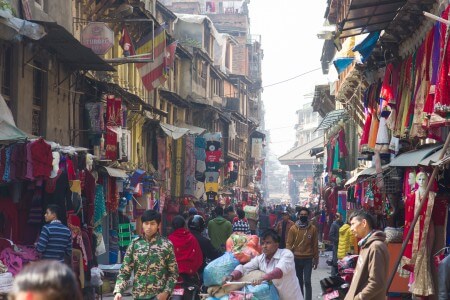 One of the guys seemed nice enough and I followed him for a tour around the area. He seemed pretty knowledgeable (should be, as a trekking guide) and told me, that the number of overseas visitors had dropped from hundreds of thousands per year to less than a quarter of that after the 2015 earthquake.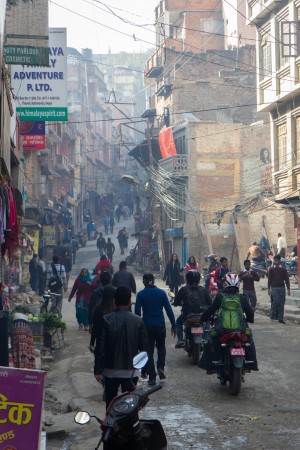 In combination with the closure of the Indian border and the following fuel crisis, that makes a hard life for many a family.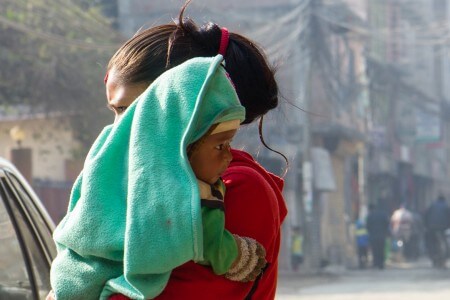 We ended our stroll at a local restaurant for some momo, which is somewhat similar to dumplings. I paid for his food and gave him five dollars in local currency but he didn't seem overly happy and told me he had hoped for $15-$20. Considering that a trekking guide makes $20 a day, I couldn't quite follow his reasoning…
While the fuel crisis makes life hard for the locals, it also means that there is relatively little motorised traffic in the streets.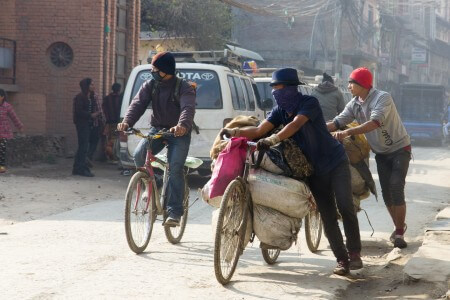 A couple more shots from the area of Thamel and around.