Islay, pronounced 'Eye la', is an island on the west coast of Scotland and home to famous whisky distilleries like Lagavulin, Laphroaig, Bowmore and others. The whiskys from these distilleries have an extremely smoky flavour and are uncontested number one on the list of my favourite spirits. Aside from the beautiful nature they are the reason why I chose to come to Islay.
I left Glasgow by bus in the morning and one of the first stops on the way north was Loch Lomond. That looked so nice that I'm seriously considering to make a little change to my travel plans and spend a night there. We'll see. The bus ride took me through a beautiful scenery up to the tip of Loch Long and then down to Kennacraig.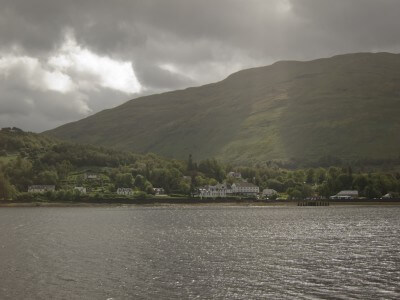 The journey took three hours and the bus delivered me just in time at the ferry terminal. The ferry is surprisingly large and can transport up to 500 passengers, didn't expect that.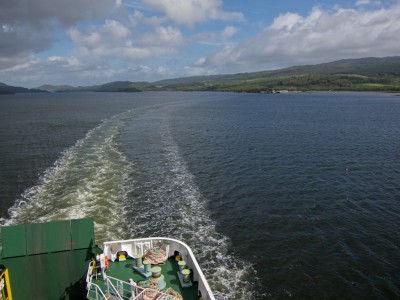 On the way out into the Atlantic ocean the weather got better and better and we reached Islay in bright sunshine. On the island a bus took me to Port Charlotte and the local youth hostel. It's one of those YHA places again but seems to be a little more relaxed.
What I've seen of Islay so far is beautiful, especially after staying in Glasgow. Tomorrow I'm planning to see more of it – including a distillery or two.