In the last months I've seen rainforest, tropical beaches, waterfalls and lived in an area of Australia that is said to be one of the most relaxed. And then I came to Brisbane.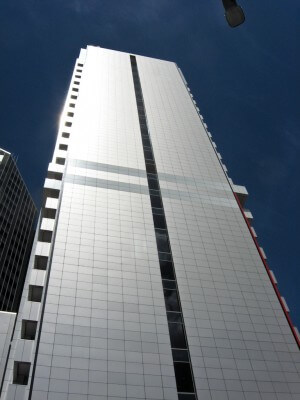 During our visit I still felt like my clock was ticking in a different rythm. Everybody was hurrying, people were wearing suits and designer stuff and parking in the CBD costs like $20 a hour. Still, I have to cut Brisbane some slack. For a city that size it is quite clean and getting around is fairly easy.
After a stroll in the CBD we drove across the river to the Southbank. The area was build for some expo in the 1980s and offers green spots, a lagoon, cafes and a view over the CBD.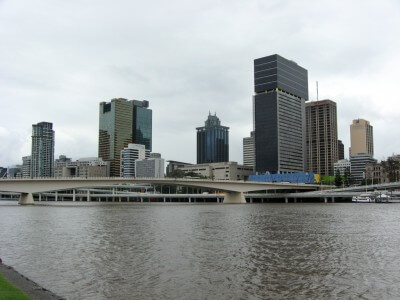 In the afternoon we met with Flo who flew into the city a couple of days earlier. He already got in contact with some other guys who travelled from Cairns to Brisbane and in the evening it was half a dozen of us exchanging news and travel plans. Everybody wants to move south and suggestions about new years in Melbourne came up. We'll see.
From one of the nearby backpackers we had this nice view over Brissie at night.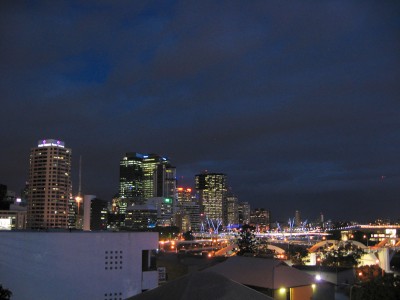 Wednesday was just a quiet day and we decided to continue our travel the next day.