With amazing forested hills just outside the door, there was no way we wouldn't go for another hike today. This time we benefited from frequent local trains that run up-and-down the eastern side of the Little Carpathians.
With countless stops to choose from, we opted to exit at Svätý Jur (Sweaty You). Through a small village the road leads straight up into the mountains and soon we found ourselves once more surrounded by forest.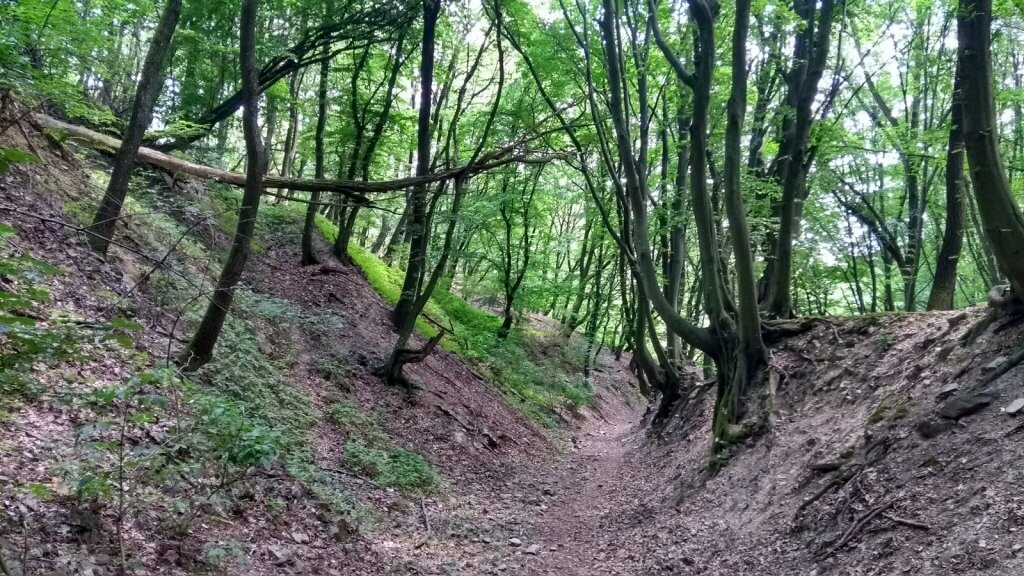 Today we had wisely prepared with mozzie spray and the temperatures were only in the high twenties, providing much better conditions for a relaxed hike.
The area is beautiful and diverse.