Just outside the gates of Bratislava starts the mountain range of the Little Carpathians, providing plenty of opportunities for hiking (and sports).
Yesterday public transport took us some 20 minutes from our place right to the foot of the south-western edge of the mountains. Even at ten in the morning the temperatures were past 30°, which promised a sweaty hike ahead.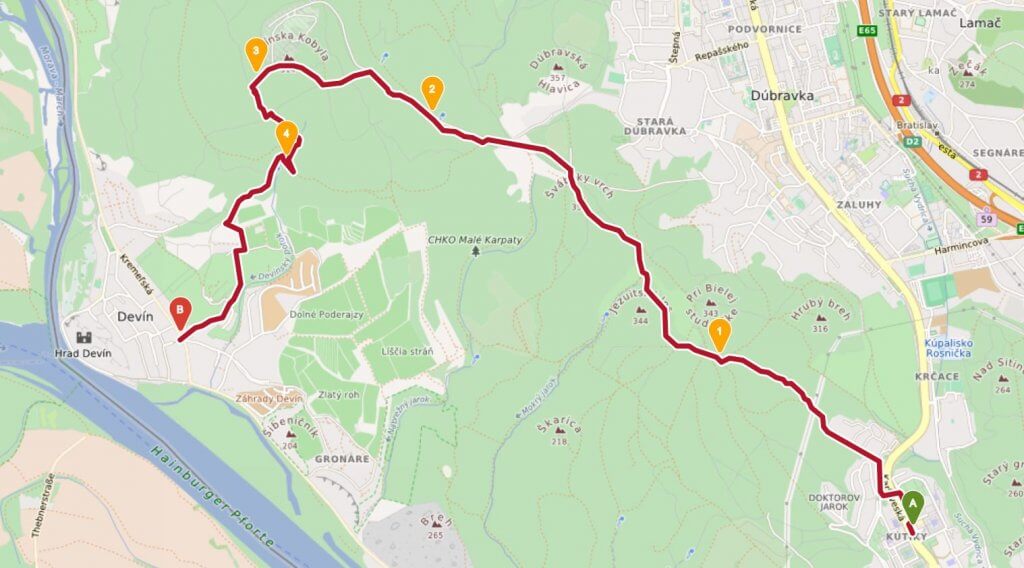 The area is beautiful and – at least mid-week – very quiet with hardly anybody else around. Insane amount of mosquitos though, and we didn't bring any repellent.
Pouring sweat we climbed to 500m and enjoyed a rewarding view over Austria.