Austrian Airlines has a connection Tegel to Vienna every two hours. Vienna itself doesn't tempt me, but from the airport it's less than an hour by bus to Bratislava. Very convenient.
We arrived in the early afternoon and checked into a holiday appartment just next to the Danube. Not the worst view I ever had.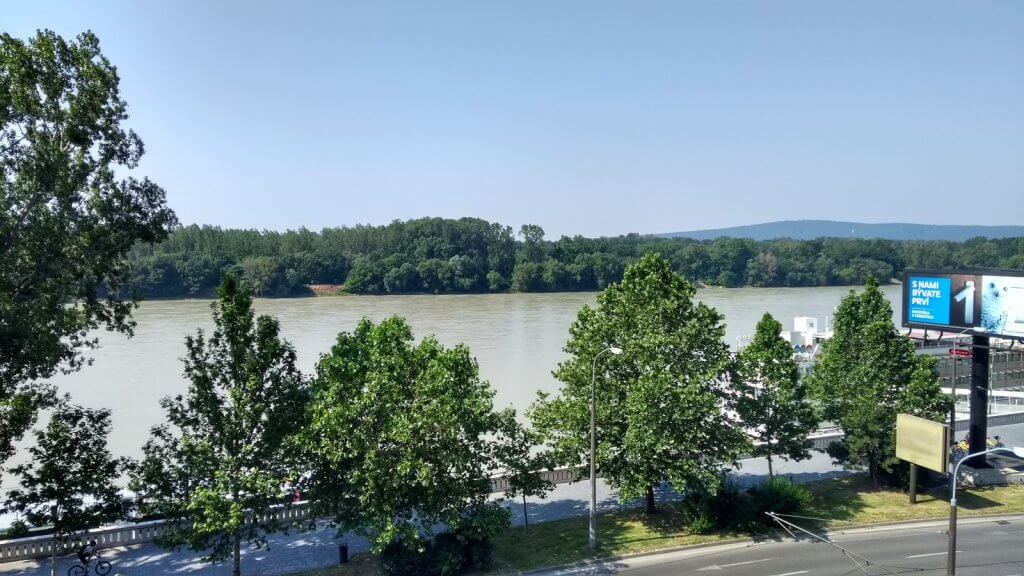 The Slovak capital gives off a nice and relaxed flair. People are friendly and the streets clean.