Hanoi's old quarter is a busy labyrinth of small streets packed with shops and people. My hotel is somewhere in there and I just have to step out the door to be in midst the chaos.
Before doing that I needed a coffee though and Vietnam is a good place to get one. Vietnamese coffee has a unique flavour, a bit sweet, and is extremely strong. Somewhere between a triple espresso and eating coffee ground. Love it.
Once the pump was working I grabbed my camera and went to picture the endless stream of impressions.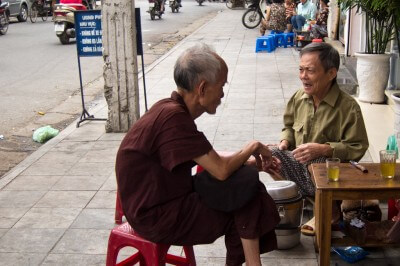 An especially interesting place was the local market where massive packs of cloth and garment changed owners. And as usually the women do the hard work while the guys slack around.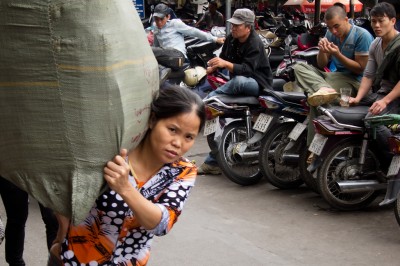 Well some of them work as well.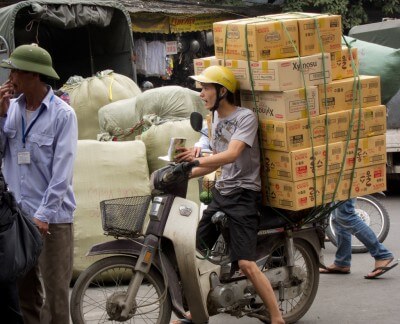 Traffic in the streets is pretty insane and crossing them is a challenge. Waiting for a gap in the flow of motos and cars is pointless, a courageous step into the chaos is the only option.
Tomorrow I'm off to nearby (four hours) Ha Long bay for a two day cruise. Looks very promising in the brochures.