I had to write a post titled with that sentence, it was inevitable.
Phu Quoc has been treating me well, it is a pleasantly undeveloped island and even though there is several resorts on the island, it is still far away from Koh Tao and other Thai islands. The town I'm staying at still has few English signs and the harbour is full of fishing boats. They look a bit dodgy, wouldn't want to go out to sea with these.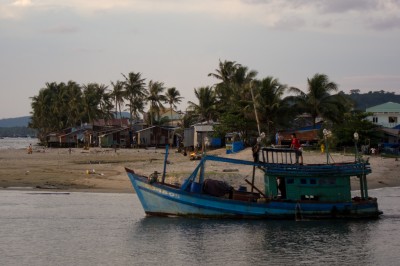 Getting local food has been a bit difficult, the level of English spoken by the islanders is as low as the general development. Still, pointing at random entries in the Vietnamese menu has brought up interesting results. Just like in Cambodia there is sandwich vendors at every corner and the local market is full of tropical fruit (and sleeping merchants).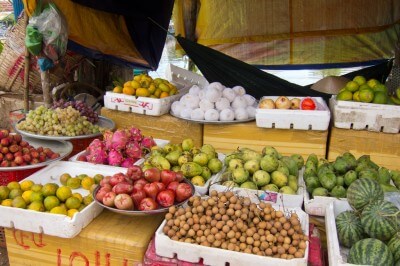 My Frenchie couchsurfing host is going to take me on a little tour around the island today. For that I rented a motorcycle (if you can call a 100cc semi-automatic a motorcycle) and it's quite fun to drive around on two wheels again. Renting was surprisingly easy, no deposit, no passport copy, they didn't even bother looking at my license.
Islanders, relaxed as always.