Travelling around in Myanmar takes a lot of time. Except for the Yangon-Mandalay highway, all roads are in atrocious condition and hamper travel speed immensely.
I'm on my way to Hsipaw and the 300km journey will take two days. That's only partially because of the roads but also because Hsipaw-bound transport leaves Mandalay before the bus from Bagan arrives. Still, total time on buses will be about 10-12 hours.
We just had a short stop in a small town, the bus station is a wee bit on the rough side.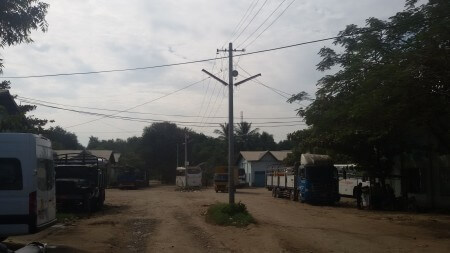 Anybody care for a snack?