When I woke up this morning I realized that I slept 12 hours straight. Feeling much better now. I got myself some breakfast and then went back to the computer to take care of some stuff for Andy. His webhosting company is still incapable of unblocking some IPs so after waiting for an hour I decided that it was time to see some temples.
The guest house organized a tuk-tuk for me and off we went. First stop was the admission office, $40 for a three-days-pass. An online travel guide recommended not to start with the most famous temples but to keep them till the end instead. Reason behind that: When you've seen Angkor Wat everything else just isn't impressive anymore.
Following that strategy my first stop was Sras Srang, a big artificial pool. It was recommended by the travel guide but didn't do much for me. Interesting though to see the locals bath their cattle.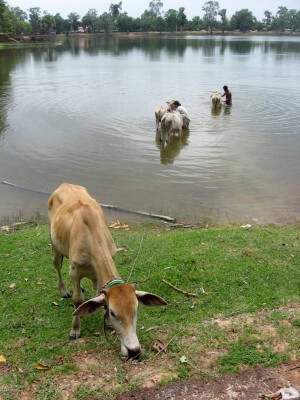 Just across the street is Banteay Kdei, one of the smaller temples in the area. It was not completely restored and parts of it are just piles of stones.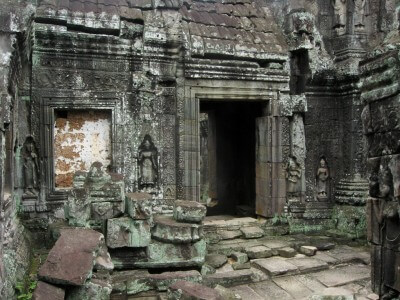 After that we drove to one of the major temples, Ta Phrom. It is also know as the jungle temple and somewhat of a static version of man vs. wild.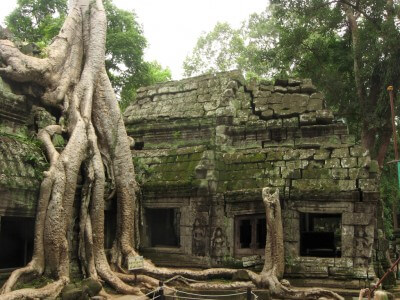 You can see this temple in moving pictures, just pop in the Tomb Raider DVD and watch Angelina Jolie walk around the place. I spent about two hours here, the whole temple is amazing and a photographers wet dream.