The description of Ben Gurion airport in this post is based largely on online research as well as information from other travellers and Palestinians. I have only taken into account information that came from multiple sources.
Tel Aviv's Ben Gurion is said to be one of the safest airports in the world. All checked luggage is x-rayed, put into pressure chambers and often searched by hand as well. Travellers and their carry-on luggage are x-rayed and in many cases swiped for explosives' residue.
In addition to these mechanical measures, travellers are screened with several rounds of questions based on their background. Background meaning travel experience, race and religion (sic!).
Unfortunately, the aims go way past air travel security. Officials are looking for suspicious individuals who have connections to Muslim countries or might otherwise be considered "unfriendly towards the state of Israel".
Those who are considered worthy of a closer look are invited into separate interrogation rooms for a chat with officials. These chats can last anywhere from an hour to a whole day (temporary imprisonment optional). A friend of mine was detained for eight hours when trying to enter the country. During the interrogation, the suspect is examined via means of google, facebook, twitter and their phones and emails.
Demanding access to a person's phone or email accounts is a horrible breach of privacy. Hence such behaviour is unthinkable at European airports. The US got a lot of criticism when they started demanding access to electronic devices. However in Israel everything is justified with "300 million Arabs want to wipe us off the earth". Who needs international law or human rights anyway.
One could argue that access to phones and online accounts wouldn't have to be revealed. Unfortunately the consequence of that would be more interrogations (keen to miss your flight?) and a re-entry in the future is pretty much off the table. Neither was on my agenda.
Being a solo traveller and having spent considerable time in Palestine, I was a candidate for a more lengthy interview. I couldn't be sure that my stay in the West Bank was officially known but as I had shown my passport at Qalandia checkpoint, I had to expect the worst.
Common advice on how to prepare for a departure from Ben Gurion is as follows:
1. Lie about your stay in the occupied territories as much as you can. A daytrip is OK but several days are bad. Israelis are crazily worried about people getting in touch with Palestinians.
2. Delete any contact details (email addresses, phone numbers) of Palestinians from your phone. Delete the call log.
3. Delete all suspicious text/Skype/Viber messages. Suspicious meaning anything that can be considered critical of Israel or pro-Palestine.
4. Make up a cover story for the stay in Palestine. Mine was a two-nights stay for the purpose of day trips to Jericho and Bethlehem. As with all lies: the key to success is to stay as close to the truth as possible.
One could probably say that I was paranoid and over-cautious. And yes, in most cases travellers aren't bothered and all is well. But that is in most cases. Spend an hour reading "Ben Gurion nightmare stories" and then see how you feel.
The accounts are simply too numerous to ignore them. I had a great time here, I want to come back in the future and I don't want to be detained in an Israeli prison facility. Hence the over-cautiousnesses.
Security usually starts just before the check-in counters, where officials examine the passport and flight ticket and ask the first round of questions. In my case the visits to Malaysia and Abu Dhabi (both Muslim countries) were the centre of attention.
Q: What was the purpose of your visit to Malaysia?
A: Travel.
Q: Where did you stay?
A: At hostels.
Q: Do you know anybody in Malaysia?
A: No.
Q: Did you stay in contact with anybody you met there?
A: No.
Same dialogue for the Emirates. On top of it the usual "did you pack your bags yourself" and "has anybody given you presents". Looks like I got off easy, not a single enquiry about my endeavours in the occupied territories.
While security wasn't an issue, the real fun started at the check-in counter. My plane was delayed, I had to be booked onto another flight and it all was pretty messy. By the time I had my boarding pass, I had already spent three hours at the airport.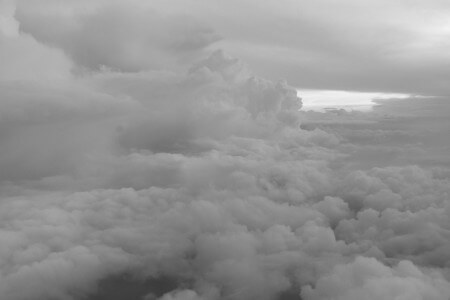 The delay might have been a good thing though. I was given priority at the luggage screening and after a quick bomb swap I was through. Customs didn't ask any further questions and 20 minutes before boarding I was at the gate.
Update June 2015: Journalist Max Blumenthal has a vivid description of airport security in his book Goliath: Life and Loathing in Greater Israel, page 38ff.