On Monday last week my friend flew in from Adelaide. After some strenuous months at the office he was eager to get out and see some of nature's wonders. On our schedule were the rainforest, waterfalls and of course the Great Barrier Reef.
We got a car Tuesday afternoon and went to see Crystal Cascades, a small gorge just 20 minutes outside of Cairns. With its rainforest vegetation and boulder filled creek it reminded me of Mossman Gorge.
The gorge has a small waterfall as well.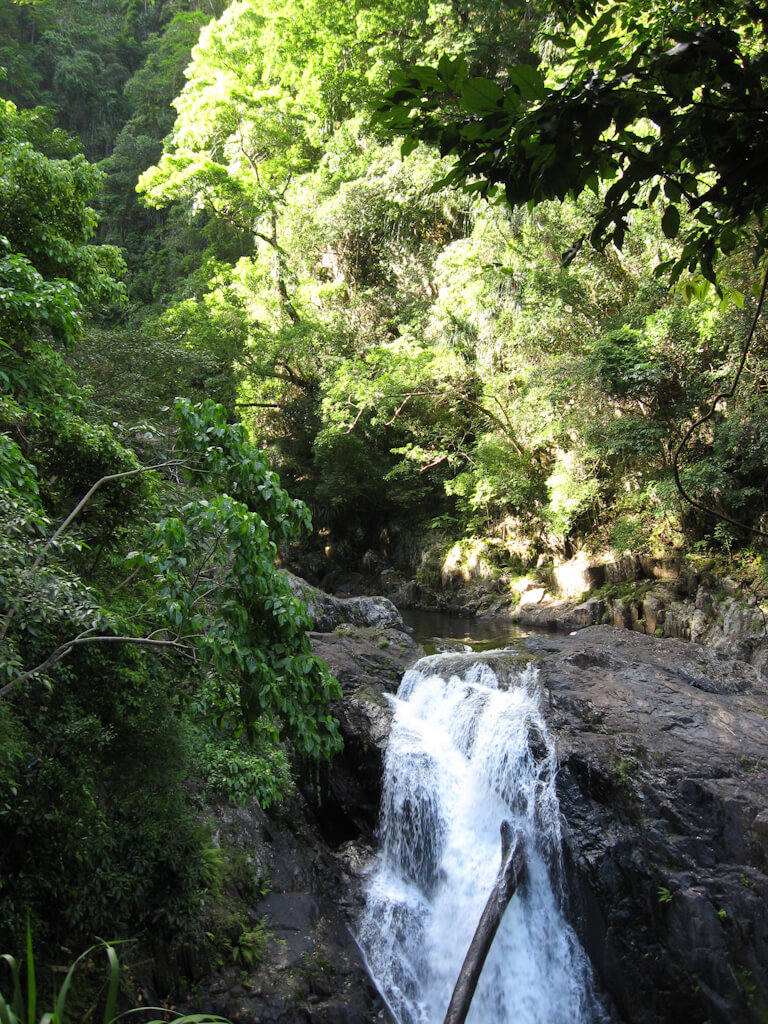 On the way back we were presented with an impressive sunset over the nearby mountain range.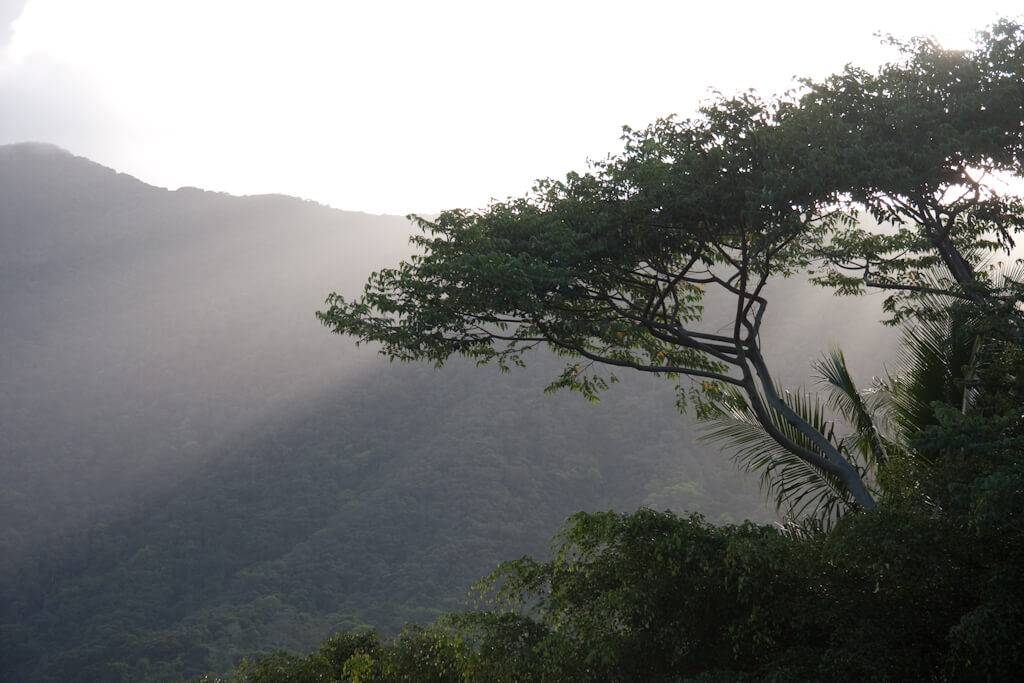 Even though I've already done a couple of trips in the area I'm still impressed of what's to see and do here.
I'll post more from our other trips as soon as the photos are sorted (we took 140 on the dive trip alone).