The Blue Mountains are one of the best places in Australia for climbing. There are always some people at the hostel who have some gear and today Jenn and Elliam invited us to come along to a nearby climbing site. It's been almost a year since the last time I was on the wall and I wasn't totally sure if I'd wanted to go. But after watching the others for a while I was eager to give it a try myself. Only problem was: No shoes in my size.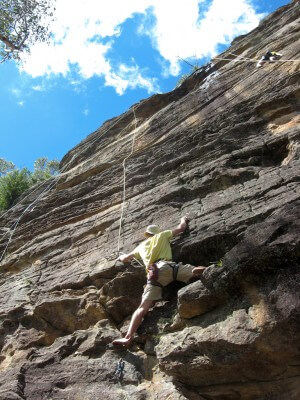 Being used to not wearing shoes I just tried it barefoot. It's generally possible but usually much more difficult than with shoes. It was good fun and my body remembered the moves but after a couple of meters my feet were too sweaty to go on.
Hiro gave it a try as well. It was her first time and she did really well.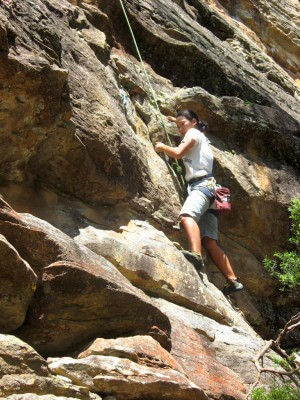 Jenn and Elliam were really helpful and made it a nice day. The whole group was in a good mood and whoever was on the wall got cheers and advice from the ground.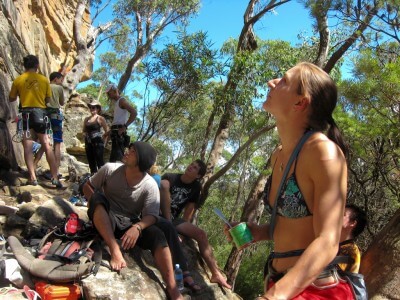 It was our last full day in Katoomba (more on that later), can't believe we spent almost a month here.