Over the last weeks I took a couple of pictures in Cairns. Here's a few of them.
First comes the Cairns beach. Or as the locals call it: Crocodile infested mudland. That's not too far from the truth, no one actually calls that sorry piece of sand a beach. The nice beaches are north and south of the city, for example Trinity Beach or Palm Cove.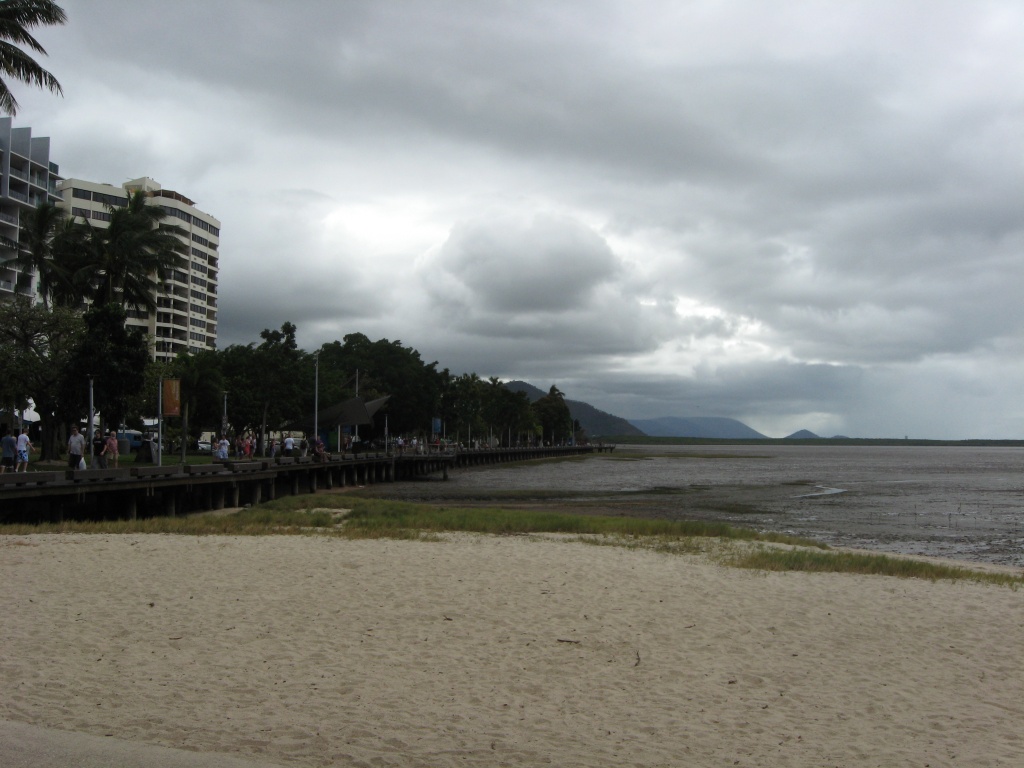 Close to the beach is the lagoon, basically an open air swimming pool. It was reopened about one week ago and is a good opportunity to take a swim in the city.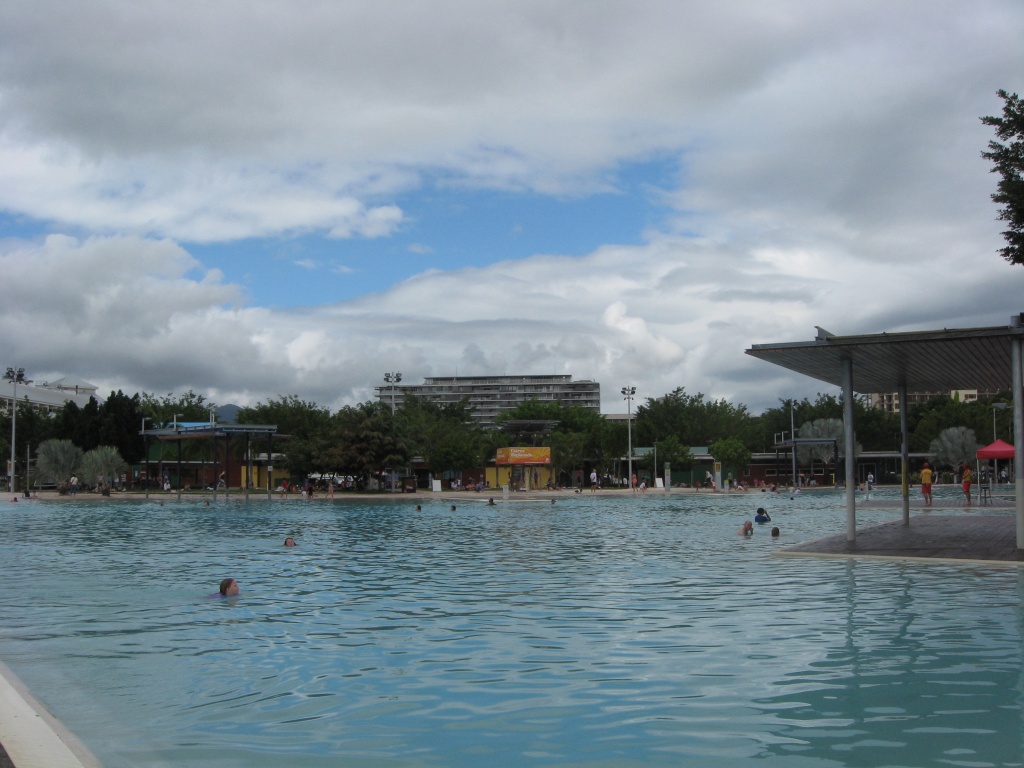 Have you seen "The Birds" by Alfred Hitchcock? This could be a scene from the sequel "The Bats". There's literally hundreds of them in the trees around the city library.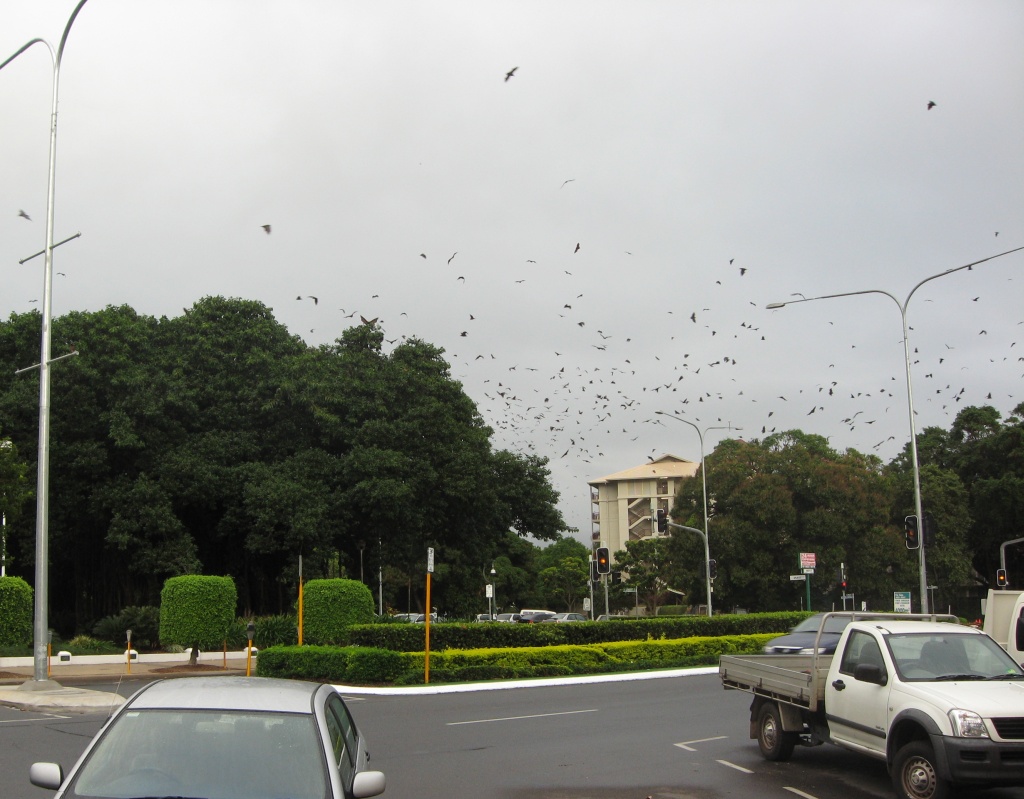 Near the Esplanade is this memorial. The clock shows the time when ANZAC troups landed in Gallipoli in World War 1. Australians also celebrate ANZAC Day every year on April 25th to remember the event.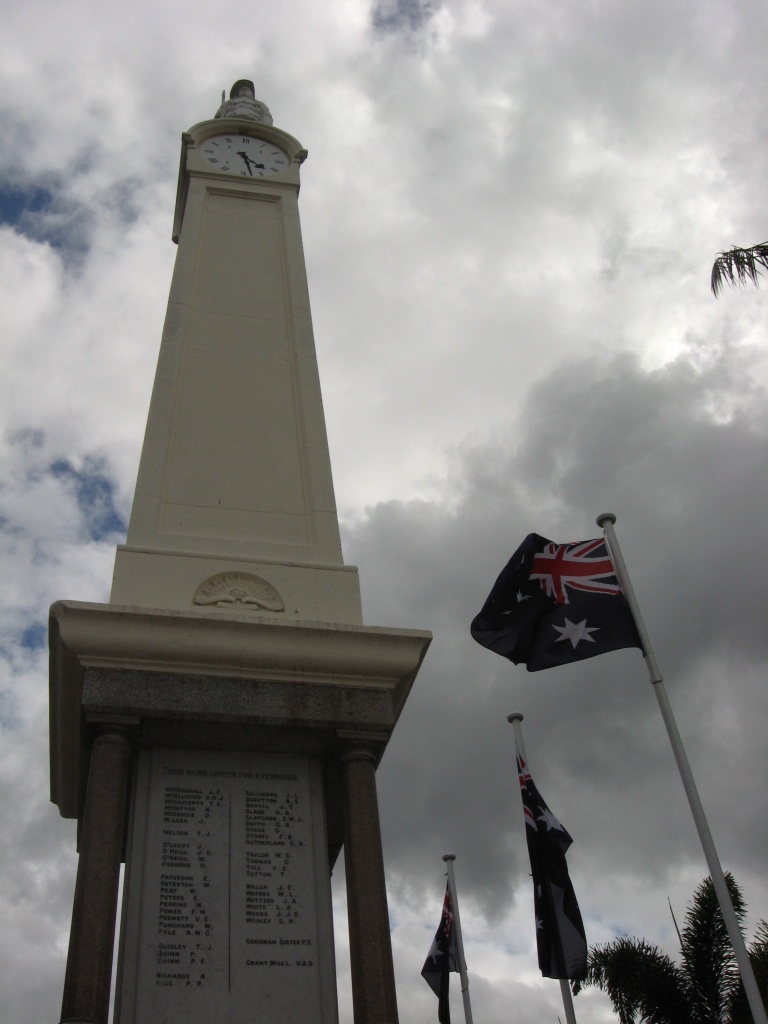 From the parking deck at Cairns Central shopping plaza you have a beautiful view over the western and northern part of the city, especially in the evening when the sun sets behind the mountains.