During the day Bangkok is as overwhelming as it is at night. The streets are full with taxis, tuk-tuks, scooters and buses and simply crossing the street becomes the first adventure of the day. The area around the hostel isn't a major tourist destination so most people in the street are actually Thai. Which means I stick out and not just because I'm roughly one head taller than the average Thai.
I went to explore the vicinity of my hostel and made a first stop at the Golden Mount temple. The view from the top gives an impression of how big Bangkok really is. Seemingly endless.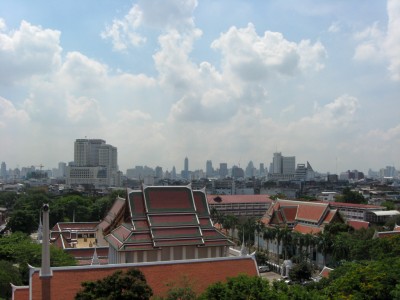 From the temple I made my way towards Khao San Road, the number one backpacker destination in town. It gets really touristy here.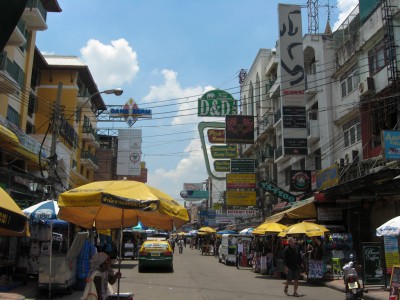 Life's a bit easier in that area because most shops and stalls adapted to the crowd and have their menus and other signs in English. It was a little too much for me though and I explored the small alleys nearby instead. One can find everything in those alleys, especially all kinds of delicious food.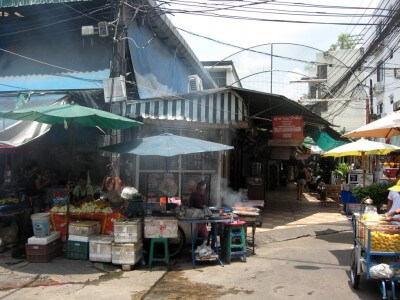 I like the atmosphere in those parts of the city, it's just completely different to anything in the western world.
On Friday I'll meet with Hiro, she's doing a visa-run to Cambodia at the moment, and head to Chiang Mai then.