On my first and last night in Edinburgh I wanted to see a little bit of the city and went to grab a beer somewhere. The city certainly looks better than Glasgow. I found some nice bars, had a couple of pints and was in bed before midnight.
Way to early the alarm woke me up and at 5 am I was standing in a crowded departure hall at Edinburgh international. Apparently there is about five Ryanair flights leaving in a 30 minute period or so.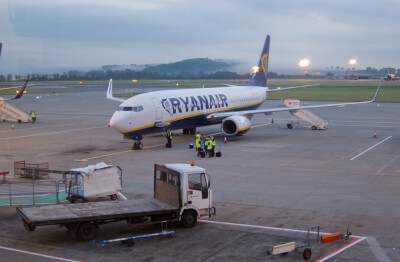 In Bremen I met with my father who was kind enough to bring me my passport and tickets for the Bremen match on Saturday.
Once again I relied on ride share rather than the train to get to Heidelberg where I'd stay with friends for a couple of nights. The ride was pretty interesting this time, the driver and a friend of his were pilots in training so I could question them about air travel as much as I wanted.
Today we went to see Bremen vs Hoffenheim in Sinsheim which is just a 30 minute ride from Heidelberg. The game was pretty good but unfortunately some people were a bit too enthusiastic and lit flares in the block.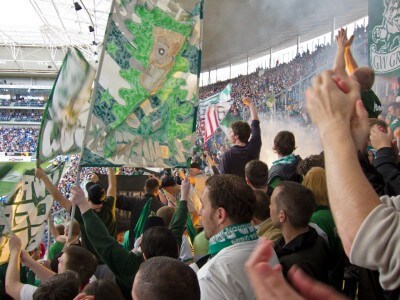 During the break security came to take a guy away but immediately was verbally attacked by the crowd. Not much later they were in a skirmish with a bunch of the fans and tried to retreat from the block. Apparently they used pepper spray as a lot of people rinsed their eyes or were treated by medics. Security there is a bit strange anyway, at the gates I was asked not to take pictures – wtf.
The second half was completely peaceful and a happy crowd saw Bremen secure a 2:1 victory.