Auckland with its population of 1.5 million is New Zealand's biggest city and home to one third of the country's total population. It is the northernmost of the major cities which means that it gets the warmest climate. That doesn't mean much though, temperatures have been in the low 20s and rain poured down almost non-stop for the last week.
Yesterday moments of sunshine brought the opportunity to join a local group of photographers for a walk around the city. The Britomart transport centre features some nice architecture, especially around the underground train station.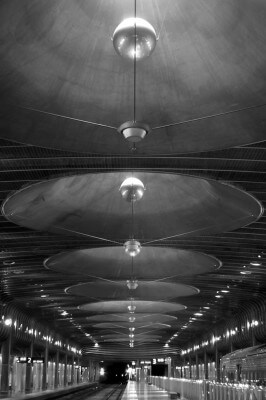 In the city centre a bunch of Hare Krishna followers was pulling some massive cart through the streets. Quite a colourful group.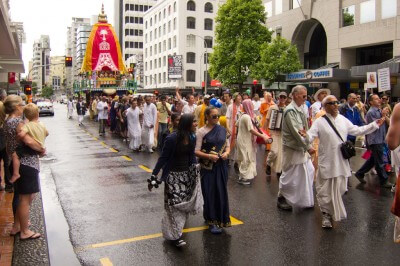 Our walk lead us up Queen St to Aotea Square, a place where markets are held and art events take place. At the moment part of it is occupied by followers of the world-wide anti-capitalism movement. Pretty much looks like a bunch of bums too lazy to work but I might be mistaken there.