There is a beautiful piece of earth called Atherton Tablelands just half a hour south of Cairns. I planned on going there for some time and for Sunday I got a couple of mates together and rented a car. Renting the car was quite cheap, my old boss gave me a discount and thus it was just $30 for the car instead of $55.
We planned on starting at 7:30 but changed our plans on short notice. Warm temperatures, stuffy bedrooms and partying neighbours don't contribute to a good nights sleep.
We, that is Hiroko from Tokyo, my housemate Chris and Nico from the hostel. Both of them from France.
When we left Cairns at 8:30 the sun was already shining bright and it promised to become a warm day. We made our first stop on the road to Yungaburra and got a first impression of what the tablelands look like.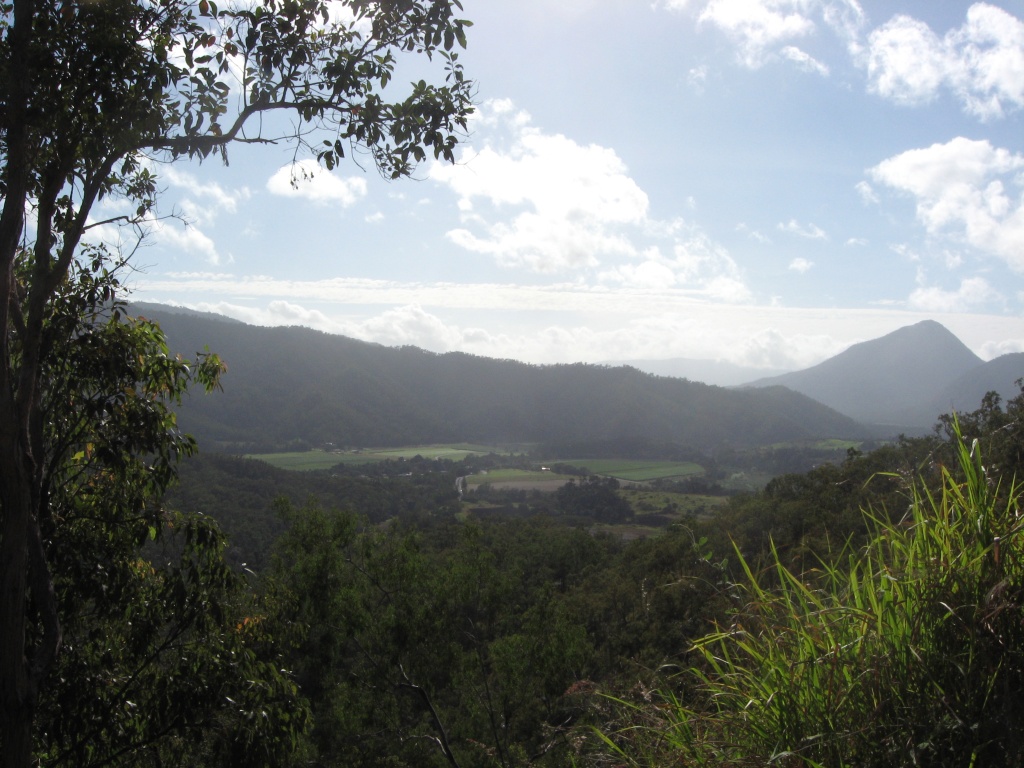 On our way farther into the tablelands we came across the Cathedral Fig Tree. That thing is about 500 years old and 45m high. It's so huge you can even walk inside. See Hiroko at the bottom of the tree for a size comparison.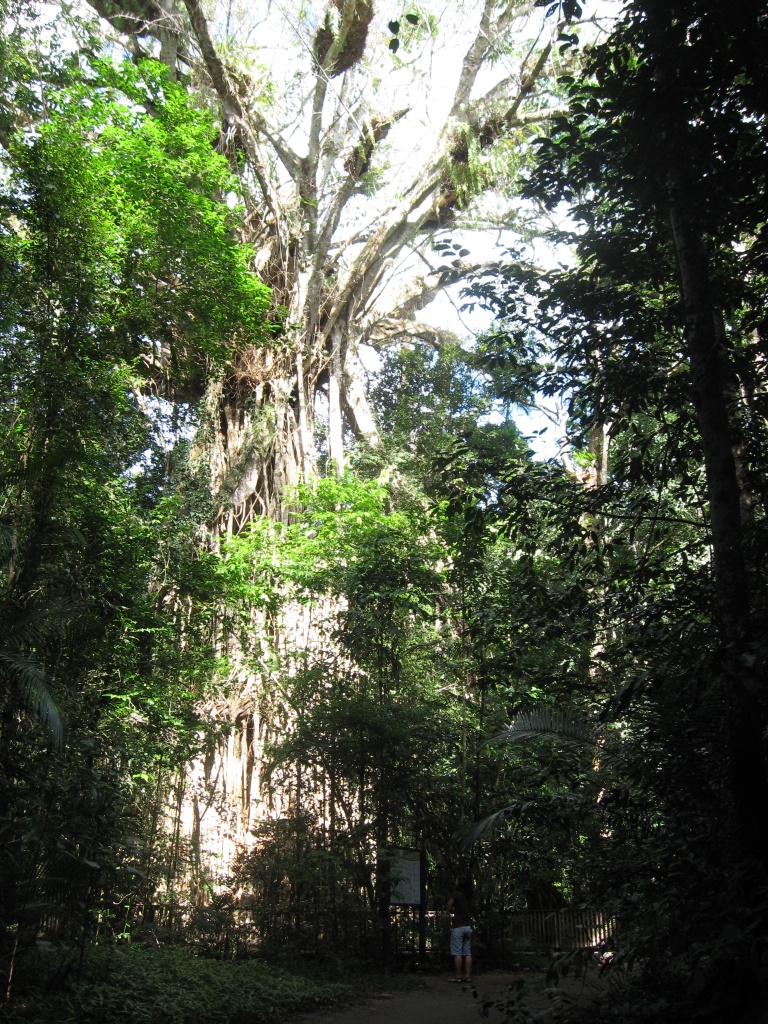 Our trip continued on a 30km gravel road. The speed limit there was 60, I had a hard time dodging the road holes doing just 50. Felt like Colin McRae, heaps fun.
After a short stop at Lake Tinaroo we headed off to Yungaburra for lunch. Yungaburra is one of those small villages that are spread all over the tablelands. After lunch Hiroko and I went for a small walk through the village while Chris and Nico preferred to relax in the shadows, stoned as they were.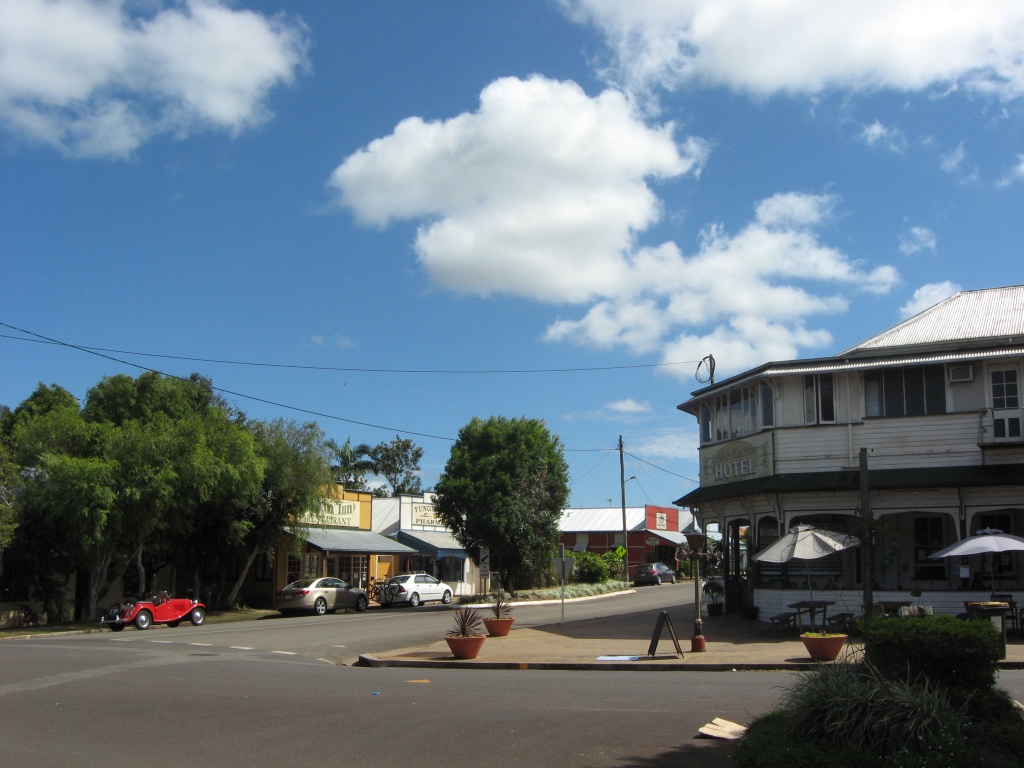 Time for some waterfalls. There are dozens of them in the area and we went to see the falls in Millaa Millaa and Mungali, two of the bigger ones. The Millaa Millaa falls are really beautiful and you can even take a swim in the small lake below them.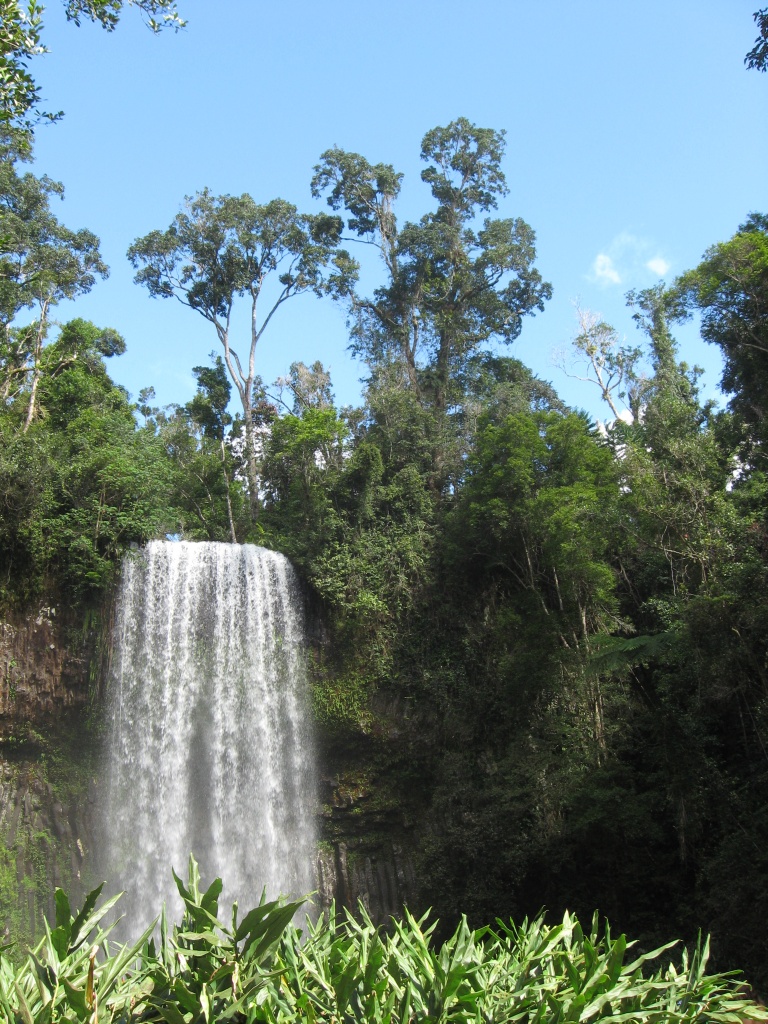 As there were a lot of other visitors around we left after taking a few pictures, hoping to find a more quiet place at the Mungali Falls.
On our way there we saw a scene that could have come directly from a Hollywood movie. A police car came our way and moments after it passed us, a motorcycle rider overtook us at high speed. He tried to brake and turn into a dirt road but crashed during the attempt. I stopped the car but we saw him get up and he appeared to be ok.
Just in that moment the police car overtook us at high speed with blue lights on. Unlike us they didn't see the motorcycle rider. As the guy seemed to be fine we continued our trip and saw the same police car a short while down the road. This time driving slowly and apparently looking for the motorcyclist. Seems like that bloke had some trouble with the cops.
Our next stop were the Mungali Falls. They were less crowded as you have to take a 10 minutes walk to get to the bottom of the falls.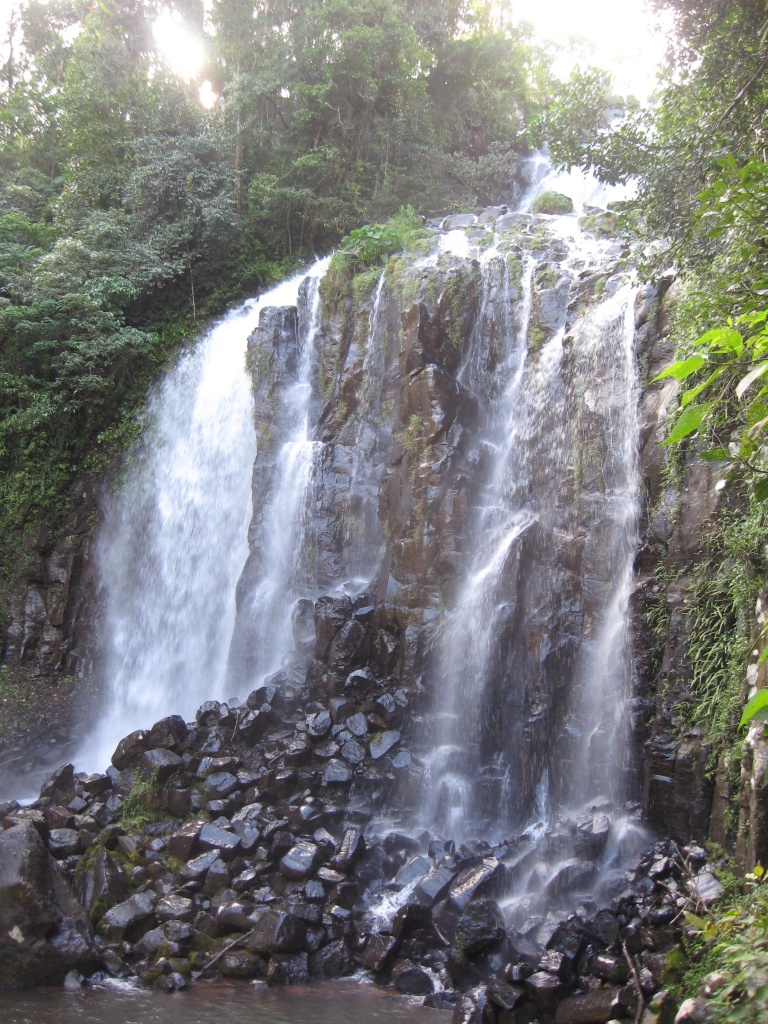 We relaxed for a while, enjoying the nature around us. It was 4:30pm by now and after the short night everybody was getting tired. We still had a 120km drive to Cairns ahead of us and we decided to just hit the road and make a stop where ever it looked nice.
A short while after leaving the falls we drove on a small country road through a landscape that was absolutely marvellous.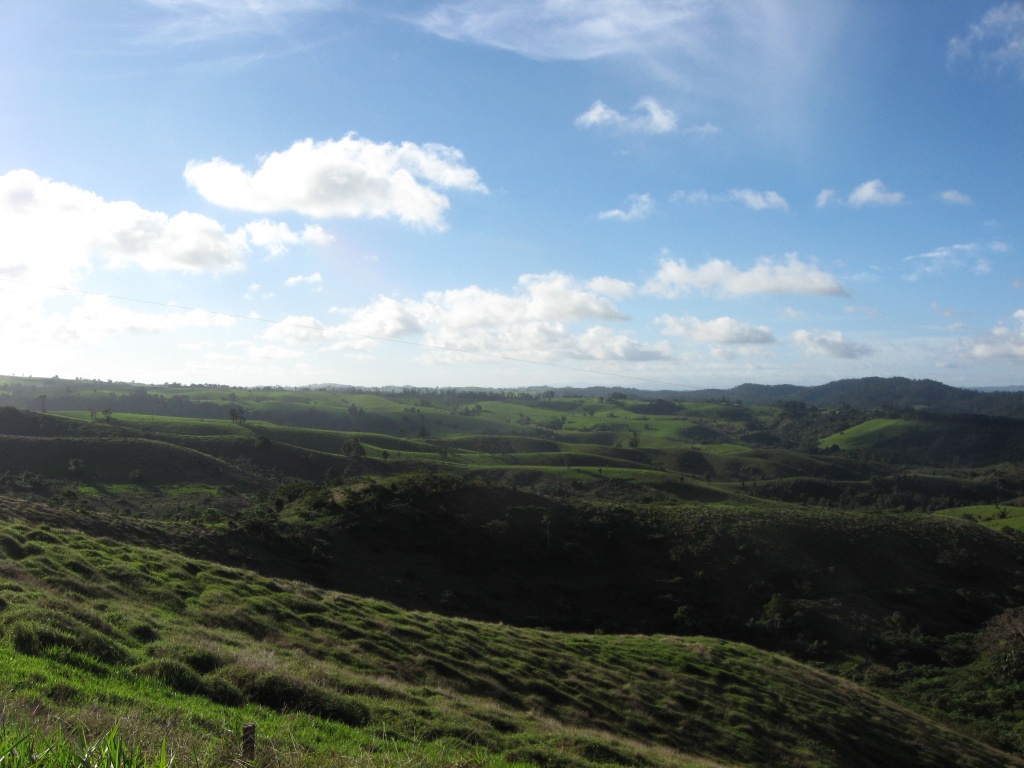 We stood there in silence for a couple of minutes just taking in the scenery.
By 7pm we returned to the share house. Totally exhausted but happy that we had such a good day.